When:
August 25, 2017 @ 7:30 pm – 10:30 pm
2017-08-25T19:30:00-04:00
2017-08-25T22:30:00-04:00
Where:
Desboro Music Hall
136215 Grey County Rd 40
Chatsworth, ON N0H 1G0
Canada

Desboro Music Hall 2017 Concert Series
All Ages
Doors Open: 7pm, Music Starts: 7:30pm
Tickets: Advance: $20 ($17.70 +HST), Regular: $25 ($22.12 +HST)
*Advance tickets are only available up to the Box Office hours the weekend before the show or we run out (Note: there is a limit of 25 advance price tickets)
---
Tragedy Ann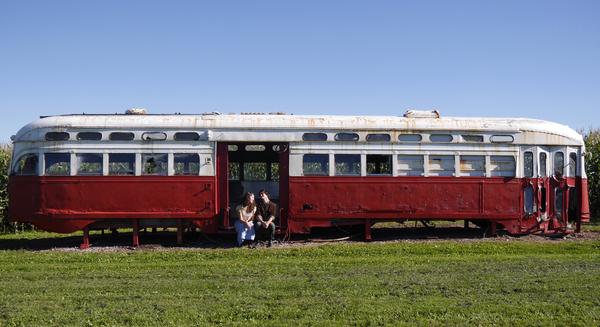 When grit and groove meets softly swaying silk, the thrift-folk of Braden Phelan and Liv Cazzola comes to life. With an electric chemistry and quick-witted sense of humour, they've threaded their colours and textures together to create the terrifying two-headed kitten that is Tragedy Ann. Playing with folk and alt. blues yarns, Cazzola and Phelan draw from personal experiences to filter narrative stories of the past and present into their own songwriting. Having performed in 2016 at Live From the Rock, toured Western Canada, and released their debut EP Stumbling – Tragedy Ann is known to make audiences laugh, cry, hug complete strangers, and is the only cure for the common cold. Bring the purr.

Tragedy Ann Website
Tragedy Ann Facebook
Tragedy Ann Instagram
---
Shawna Caspi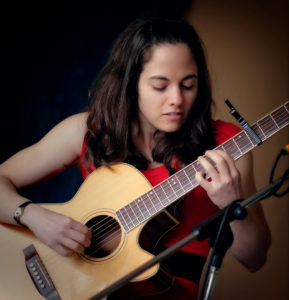 Shawna Caspi is a singer-songwriter with a powerful voice and serious guitar chops. With a commanding stage presence and an inviting charm, she doesn't need a band to deliver an engaging and energetic show. She has all the sound she needs under her fingertips, with a remarkable fingerstyle guitar technique.
Shawna makes her living singing stories in cafes, theatres, living rooms, and even on moving trains. She has toured across Canada and the north and southeast United States and has played festivals including the Blue Skies Music Festival, the Summerfolk Festival, the Shelter Valley Folk Festival, the Ottawa Grassroots Festival, and the Deep Roots Music Festival. She loves the landscapes of her travels and while weaving them into her songs, she has also been portraying them on canvases. Shawna paints one-of-a-kind works of art inspired by the rich scenery she sees on tour.

Shawna Caspi Website
Shawna Caspi Facebook
Shawna Caspi Twitter
Shawna Caspi YouTube
---
Cody Zevenbergen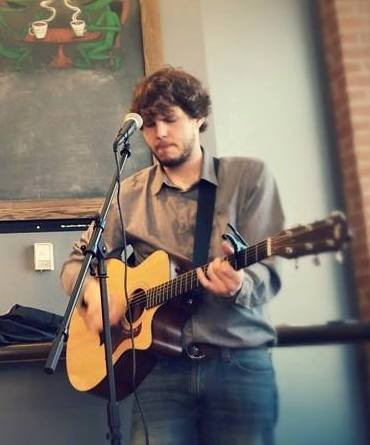 Cody Zevenbergen is a guitarist, singer, songwriter, and music instructor based in the Grey and Bruce County area.  In October of 2016, he received his Bachelor of Fine Arts in Jazz Guitar Performance from York University.  His music incorporates a wide variety of influences, including rock, blues, country, and jazz.  He has played numerous concerts and festivals in the Grey-Bruce area, including the Summerfolk Arts & Crafts festival, OTHERfolk, and the Lupercalia Winter Multi-Arts festival.  Currently, he  plays with his hard rock band Frankie & The Wild Years, and continues to do shows as a solo artist.