NEXT CONCERT
Saturday November 4, 2023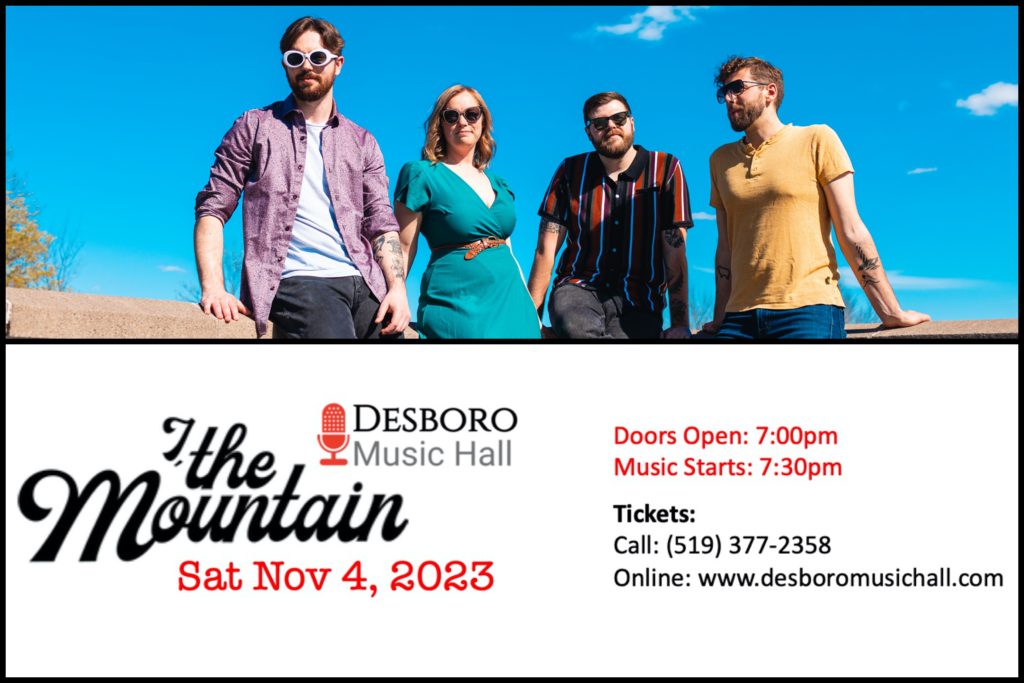 I, the Mountain on Sat Nov 4, 2023.
Doors Open: 7pm
Music Starts: 7:30pm
Tickets: $25
NEXT CONCERT
A special Fundraiser for CDCS's Music Department
Featuring The Joy Trio with special guests: Students from CDCS
Saturday August 12, 2023
Doors: 7pm, Music: 7:30pm
Tickets: PWYC/Donation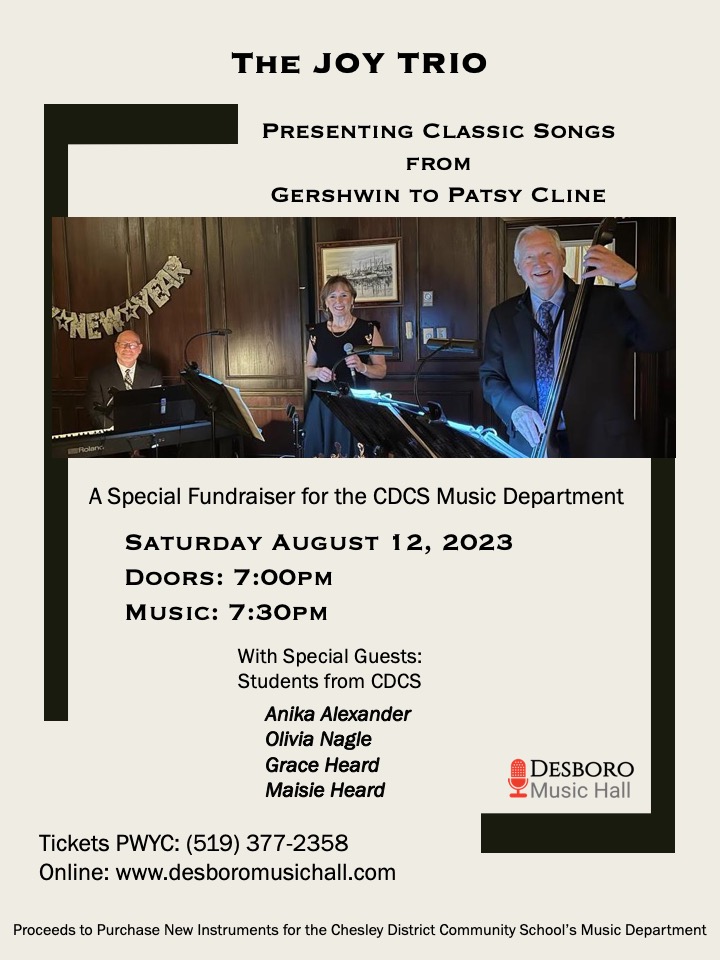 UPDATE for 2023
We are slowly planning some concerts for 2023.
We do not have a full music season but will schedule concerts as we are available. If you want to continue to see live music in Desboro, please come out and support the concerts we will be having. Without your support, we cannot bring these amazing artists to Desboro.
NEW FORMAT
We will not be having Opening Acts but the wonderful Main Act will take centre stage.
Doors will open at 7:00pm, music starts at 7:30pm. There will be one intermission.
Please feel free to contact us at [email protected] or call us at (519) 377-2358 if you have any questions.
UPCOMING SHOWS
Saturday May 20, 2023: Over the Moon
---
UPDATE
Welcome back to Live Music!
During this COVID time, life has continued for us and priorities have changed. We find we just don't have as much time as we used to. We still have our full time jobs, kids keep growing and their activities keep happening so life has gotten busier.
Our goal is still to provide live music and support the local community but we have decided on a small restructure. We will no longer have a full music season for the foreseeable future. We will have individual shows when we can. So for 2022, we will have a reduced schedule. We will not have shows in April, May or June.
Save the Dates
At this point we have two shows planned:
Saturday July 9, 2022: Songwriter's in the Round with Karen Morand, Gillian Nicola and Ken Dunn
Saturday October 1, 2022: Big Little Lions
Masks are recommended.
If you have any questions, please feel free to call us at (519) 377-2358 or email us at [email protected]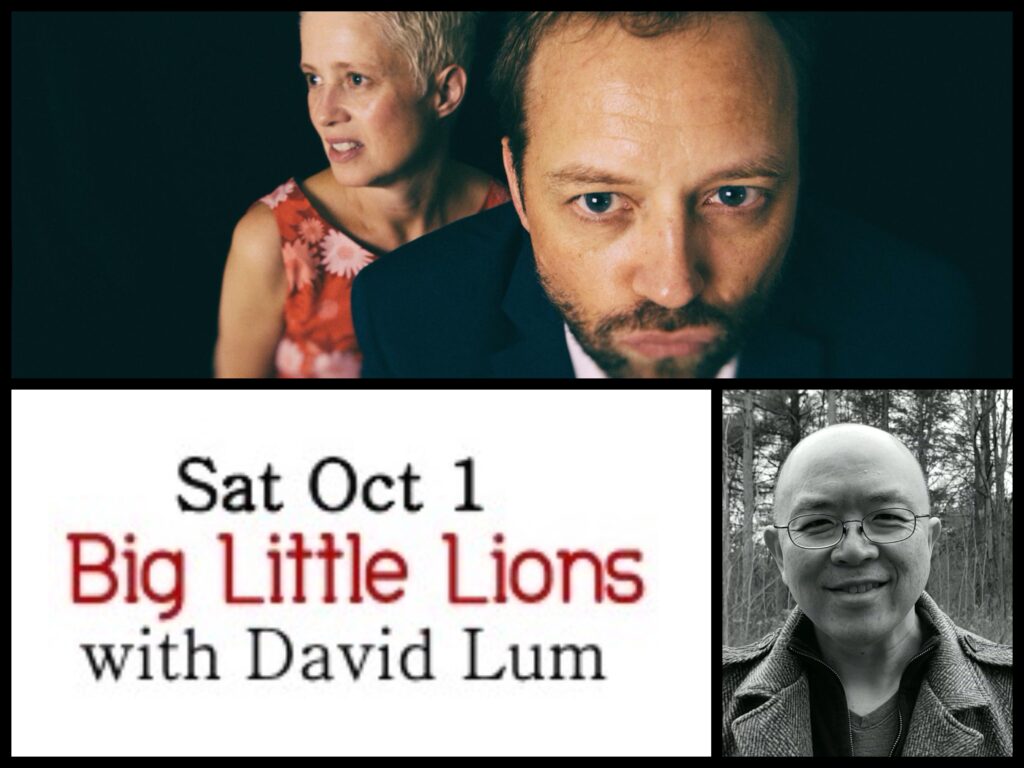 Thank-you all for your support.