When:
September 22, 2018 @ 7:30 pm – 10:30 pm
2018-09-22T19:30:00-04:00
2018-09-22T22:30:00-04:00
Where:
Desboro Music Hall
136215 Grey County Rd 40
Chatsworth, ON N0H 1G0
Canada

Contact:
Joe Klages
(519) 377-2358
Opening Act: Graham Nicholas
Desboro Music Hall 2018 Concert Series
All Ages Doors Open: 7pm, Music Starts: 7:30pm
Tickets: Limited Advance: $20, Regular: $25
*Advance tickets are only available up to the Box Office hours the weekend before the show or we run out (Note: there is a limit of 25 advance price tickets)
---
LONESOME ACE STRINGBAND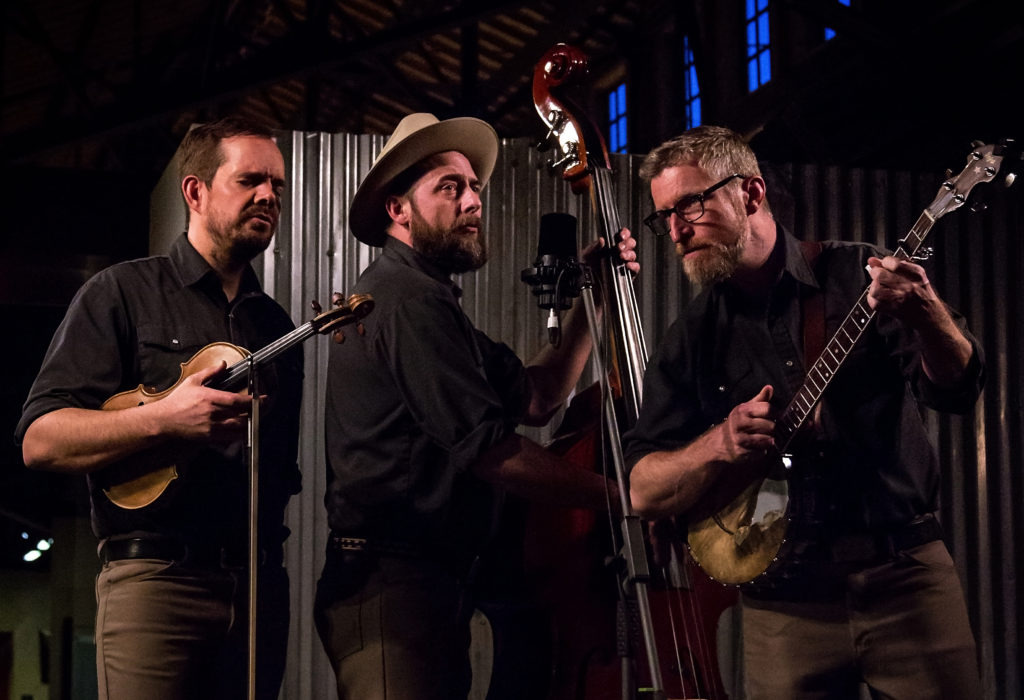 The Lonesome Ace Stringband brings grit, skill and abandon to old-time, Appalachian folk songs and fiddle/banjo tunes. The members are Chris Coole on banjo, John Showman on fiddle and Max Heineman on bass. Together they bring a deep respect for the roots of the music, a keen sense of innovation to the performance and material, and a passion for the sound that transcends both. 2018 will see the band release it's 3rd album "When the Sun Comes Up", which takes a step away from the traditional repertoire of the first two recordings and features the songwriting of all three members. Since they're inception in 2008, LAS have developed the kind of instinctual rapport, that only comes from seasoned musicians logging many hundreds of playing hours together.  This is old-time music for today's old soul.

Lonesome Ace Stringband Website
---
GRAHAM NICHOLAS
With the release of his new album, Dial Tones and Pretty Notes, Graham Nicholas has created an emotionally resonant world inhabited by troubled and love-hungry characters. Never alienated for their insecurities, his characters are instead respected by the empathetic voice of an honest songwriter. The album finds Nicholas honing in on his concise form of storytelling and refining his irreverent sense of humour. Coupling the narratives with a backing band that harkens back to the likes of The Heartbreakers, Travelling Wilburys and The Byrds, Nicholas' songs have found the right balance of warmth and grit. It was recorded and produced by Graham's longtime collaborator Aaron Comeau (Skydiggers, Al Tuck) at his studio The Trailer. Not only has Graham Nicholas maintained an extensive and country crossing touring schedule, he has also shared the stage with the like of Ron Hynes, Catherine Maclellan, Old man Luedecke, Del Barber and Daniel Romano.