May
23
Sat
2020
The Unseen Strangers with David Lum

@ Desboro Music Hall
May 23 @ 7:30 pm – 10:15 pm
Main Act: The Unseen Strangers
Opening Act: David Lum
Desboro Music Hall 2020 Concert Series
All Ages
Doors Open: 6:30pm, Music Starts: 7:30pm
Tickets:Regular: $25
---
THE UNSEEN STRANGERS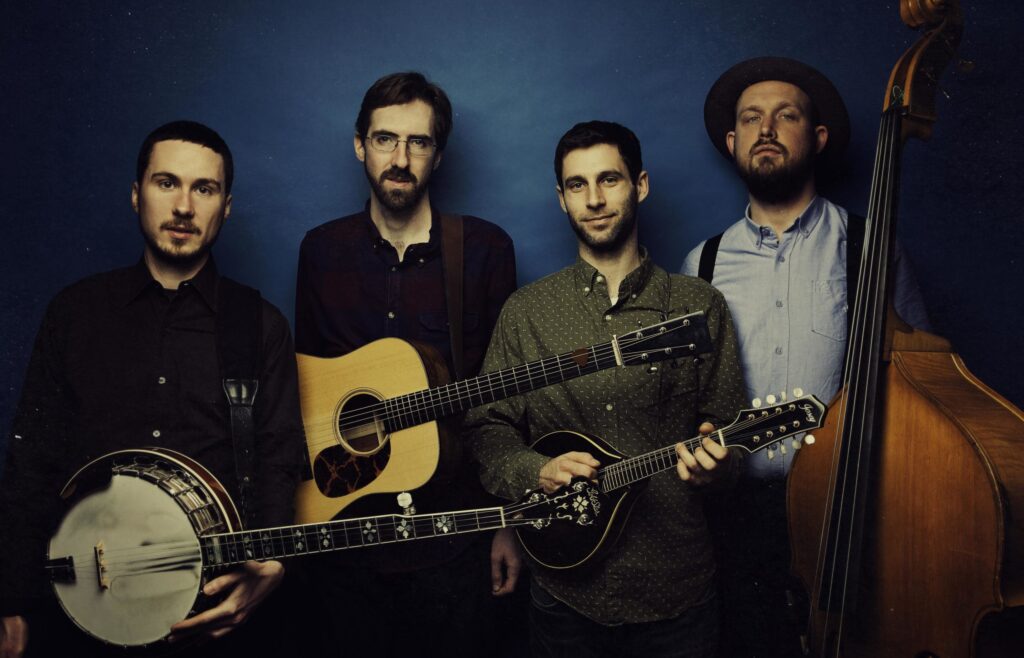 The Unseen Strangers have ambitiously cultivated a musical identity shaped by good old-fashioned bluegrass, the limitless barrage of contemporary musical influences, and a curious sense of humor.
Newgrass ambassadors, The Unseen Strangers favor innovation over convention.  For their newest album, Stranger Places (April 1st, 2016), the band challenged the limits of what they are capable of, exploring the gamut of what can be done with strings. The result is a collection of fun, stunning songs featuring inimitable instrumental performances.
The seven-part instrumental kick off "Ice Jam" launches the listener on an expansive journey through nine original songs, including the three-piece horn section funkiness of "Old City Jail" and the psychedelic newgrass epic "Square Trance". The Strangers also pay homage to their bluegrass roots on "Wicked Lover" and the freight train inspired barnburner "New Railroad Blues".
For Stranger Places, the band simplified their approach to the studio with quick, concise live off the floor sessions. The band teamed up with Toronto, ON based engineer and producer Andrew Collins (Creaking Tree String Quartet; Foggy Hogtown Boys), recording the album over several months in 2015.
The band was started in 2008 by Adam Shier, songwriter, multi-instrumentalist, and driving force behind The Unseen Strangers. Adam fell in love with the sound of Bluegrass while attending college in Halifax and was soon recruiting his best friends to be in a Bluegrass band. The band quickly recorded an album and were excited to win a Music Nova Scotia Award in 2009 for Bluegrass/Country Album of the Year. The group has grown immensely from these small beginnings but a similar goal remains, to play new energetic bluegrass music with respect to the incredible lineage of its tradition.
The Strangers approach to bluegrass is open-ended yet inclusive; they've been on the roster for several forward thinking festivals, including Delfest (hosted by bluegrass legend Del Mccoury), where they won the band competition in 2013. The Unseen Strangers continue to add to their diverse festival resume while consistently developing their sound both onstage and in the studio.
"They have music that engages all the senses and leaves listeners longing for more."
~ Bluegrass Unlimited Magazine 
"Stellar mandolin, guitar and banjo shredding that sounds straight out of Tennessee"
~ Exclaim! – ON, CANADA
"These guys are good"
~ CBC Radio – 
"The Unseen Strangers aren't pretending to be cowboys. They'll interrupt themselves for an instrumental breakdown of I Like To Move It…"
~ The Globe and Mail  – ON, CANADA
"Unseen Strangers pushes the limits of stringed jam-band wildness to new heights. "
~ The Aquarian – NJ, USA
"The expressiveness heard in their lovely ensemble brings a natural quality to their sound, forming a honest and genuine relationship with the listener."
~ KAOS Radio – WA, USA
"At their most creative, the music is nearly irresistible, leaving you wondering what's next and always coming through with a new turn to relish."
~ Grayowl Point 
"Interesting Music"
~ Pete Wernick – "Dr. Banjo", Hot Rize
"Bluegrass Band Competition Winners 2013"
~ Delfest – MD, USA
"Country/Bluegrass Song of the Year 2012"
~ International Acoustic Music Awards
Sep
19
Sat
2020
Jessica Deutsch and Ozere with Victoria Yeh

@ Desboro Music Hall
Sep 19 @ 7:30 pm – 10:30 pm
Main Act: Jessica Deutsch and Ozere
Opening Act: Victoria Yeh
Desboro Music Hall 2020 Concert Series
All Ages
Doors Open: 6:30pm, Music Starts: 7:30pm
Tickets:Regular: $25
---
JESSICA DEUTSCH AND OZERE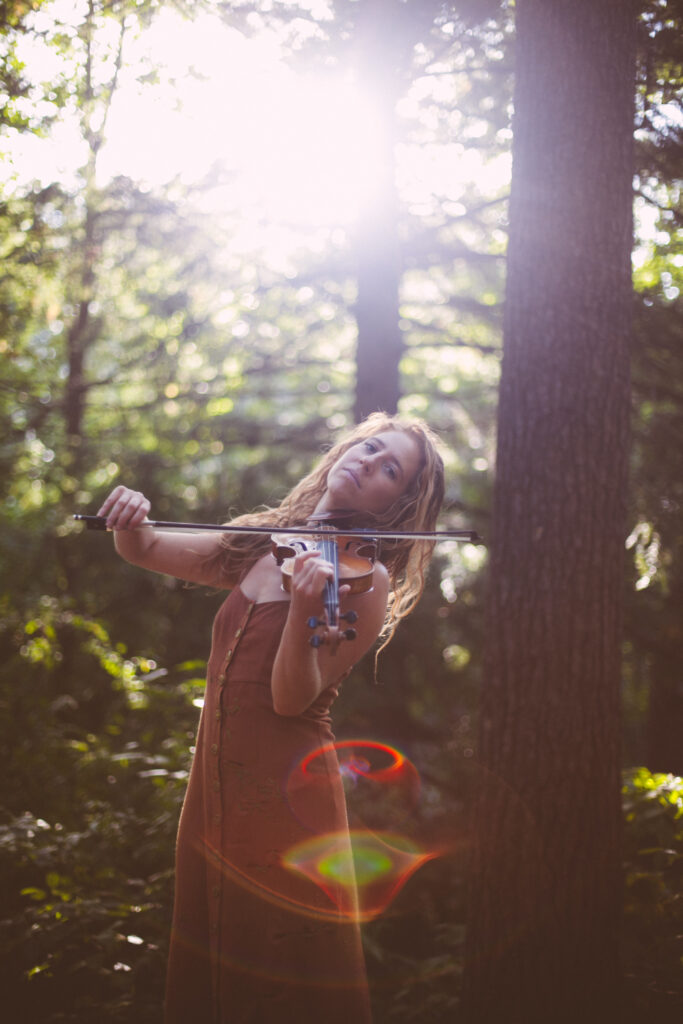 Ozere is the creation of classically-trained violinist and composer Jessica Deutsch. She formed the band in 2012 after freelancing in World music and Indie bands for several years. She released "Three Generations" in 2013 and "Finding Anyplace" in 2015; the second album was nominated for a Canadian Folk Music Award. "Traces," her third album, is set for release on March 8, 2020. Influenced by her classical roots, and by the music she plays professionally (Afro Cuban, Arabic, Klezmer, Celtic), the music effortlessly transcends the boundaries between genres.
Ozere is: Jessica Deutsch – violin, vocals, Lydia Munchinsky – cello (Quartetto Gelato), Adrian Gross – mandolin (The Slocan Ramblers), and Bret Higgins – upright bass (the Great Lake Swimmers).
---
VICTORIA YEH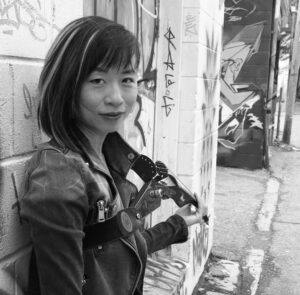 Toronto-based violinist Victoria Yeh's unique style….dynamic and progressive. Classically trained, Yeh combines the purity of her musical heritage with the edginess of progressive fusion to present the violin as it is rarely seen.. She lights up the stage with her infectious energy, her passions and her distinctive style, captivating audiences across Canada. Yeh performs both acoustically and with her brilliant red "flying V" electric violin, appearing as both a solo artist and with her five-piece band The Spirit Awakens as well as with jazz-fusion band Paul DeLong's ONE WORD, the Barlow-Yeh-McNeil Trio and Groove Chakra jazz duo. Yeh also serves as Concertmaster for Toronto's Summerhill Orchestra, and guest Concertmaster for the Georgian Bay Symphony.
Join Victoria at Desboro Music Hall for a rare and intimate evening of original music and solo interpretations of classic Canadiana and more.