Jul
13
Sat
2019
Safe as Houses with Nick Nace

@ Desboro Music Hall
Jul 13 @ 7:30 pm – 10:30 pm
Opening Act: Nick Nace
Desboro Music Hall 2018 Concert Series
All Ages Doors Open: 7pm, Music Starts: 7:30pm
Tickets:Regular: $25
---
SAFE AS HOUSES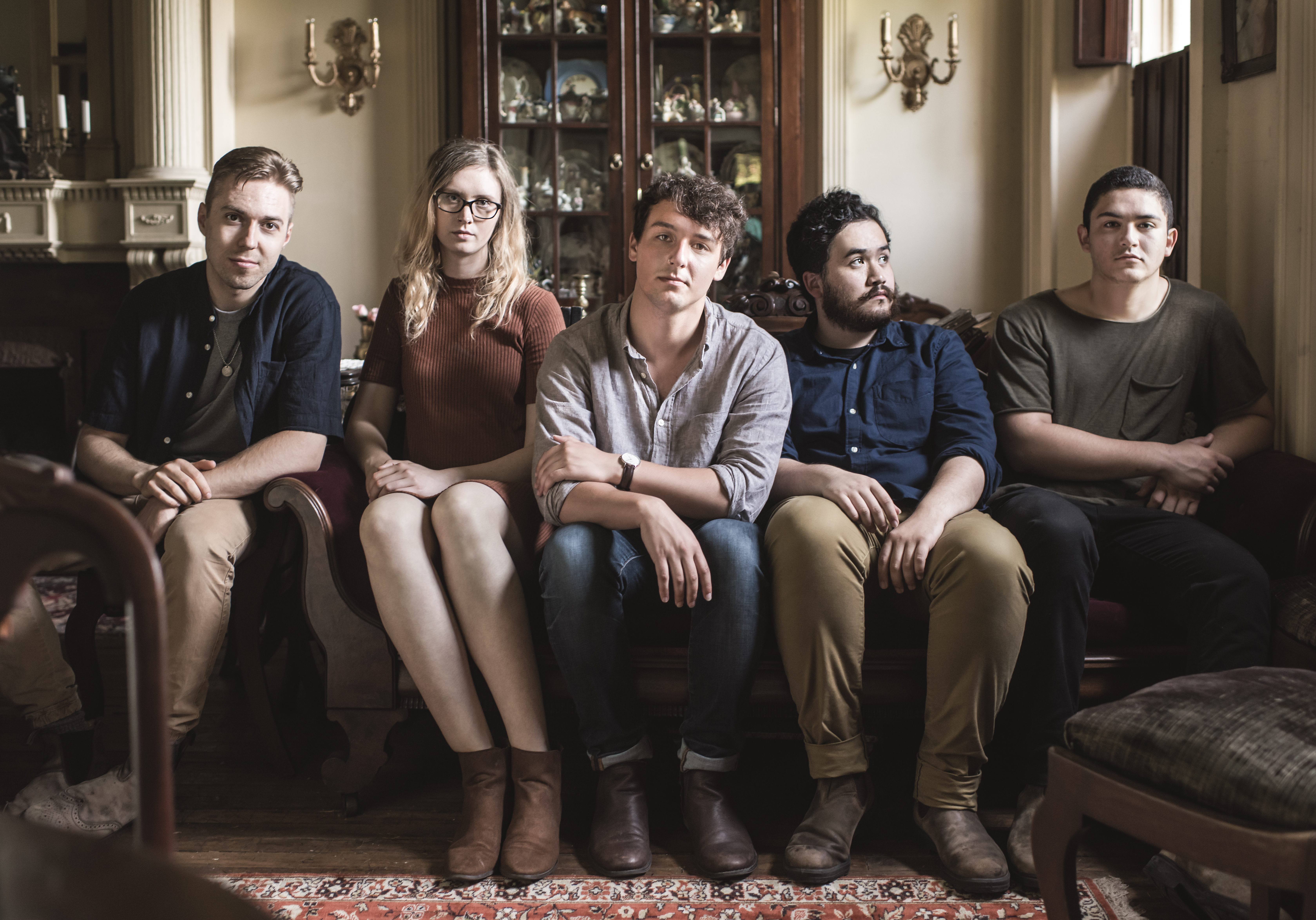 Fresh off the release of their critically acclaimed 3rd studio album, Lucky Lucky, Safe As Houses continues to push boundaries in the folk world with their genre-splicing alternative-folk sound, infused with flecks of pop and rock. Armed with a collection of youth-driven anthems, this kinetic quintet has amassed a cult following, spiraling out from their hometown of Kitchener, ON, where bandmates Elliot Anton (guitar, vocals) and Bensen Carter (cello, bass, vocals), along with brothers Andrew Laughton (guitar, vocals) and Thomas Laughton (drums, vocals), laid the band's monumental foundation.  Chasing a more expansive sound, Safe As Houses enlisted Lauren Taylor (violin, vocals) to round out their signature string-centric arrangements and soften the edges of their soul-stirring harmonies.
Since their debut on the music scene in 2014 with their freshman album, The Fall of a Sparrow, and further fuelled by their follow-up releases, Hurricane (2016), and Lucky Lucky (2018), audiences and critics alike have celebrated their undeniable musical aptitude, praising their tight performances and likening them to legendary artists: "Their music follows in the footsteps of Mumford & Sons with orchestral arrangements and big builds…will leave you with goosebumps"-BAM Productions.
On the heels of their most recent release, Safe As Houses inspires a new generation of listeners with their fresh, energetic take on the genre, while dabbling in whimsy and nostalgia to satisfy even the most seasoned of folk enthusiasts – "If ever there was a record that could reach several generations of roots fans all at once, this might be it"-Roots Music Canada.
With the world at their feet, 2019 promises to be a definitive year for the young band with the release of their upcoming album, Lucky Lucky Deluxe.
Safe as Houses Website
Safe as Houses Facebook
Safe as Houses Twitter
Safe as Houses Instagram
---
NICK NACE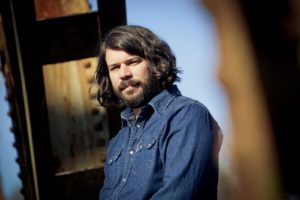 The Canadian born Nick Nace is a "highly-respected wordsmith among East Nashville's Americana scene" (-American Songwriter). He was one half of the NYC based folk duo A Brief View of the Hudson (Best Folk Duo – NY Press) for over a decade, recording two albums and composing the soundtrack for Tell Your Friends! The Concert Film! which premiered at SXSW.
In 2015 he moved to Nashville and has since toured Ireland (Whelans, The Ruby Sessions), the U.S. and Canada, was selected to perform at the Mississippi Songwriter Festival, The Druid City Songwriter Festival, The Dripping Springs Songwriter Festival, Panama City Songwriter Festival and is a winner of the gulf coast's biggest songwriting competition The Gulf Coast Songwriter Shootout (judged by Travis Meadows).
Last summer he toured the Southeast with Nashville songwriters Jon Latham & Darrin Bradbury and opened for Texas troubadour Hayes Carll. He will be releasing his debut solo album in 2019.
Aug
10
Sat
2019
Jack Pine and the Fire with Will Melville

@ Desboro Music Hall
Aug 10 @ 7:30 pm – 10:30 pm
Opening Act: Will Melville
Desboro Music Hall 2018 Concert Series
All Ages Doors Open: 7pm, Music Starts: 7:30pm
Tickets:Regular: $25
---
JACK PINE AND THE FIRE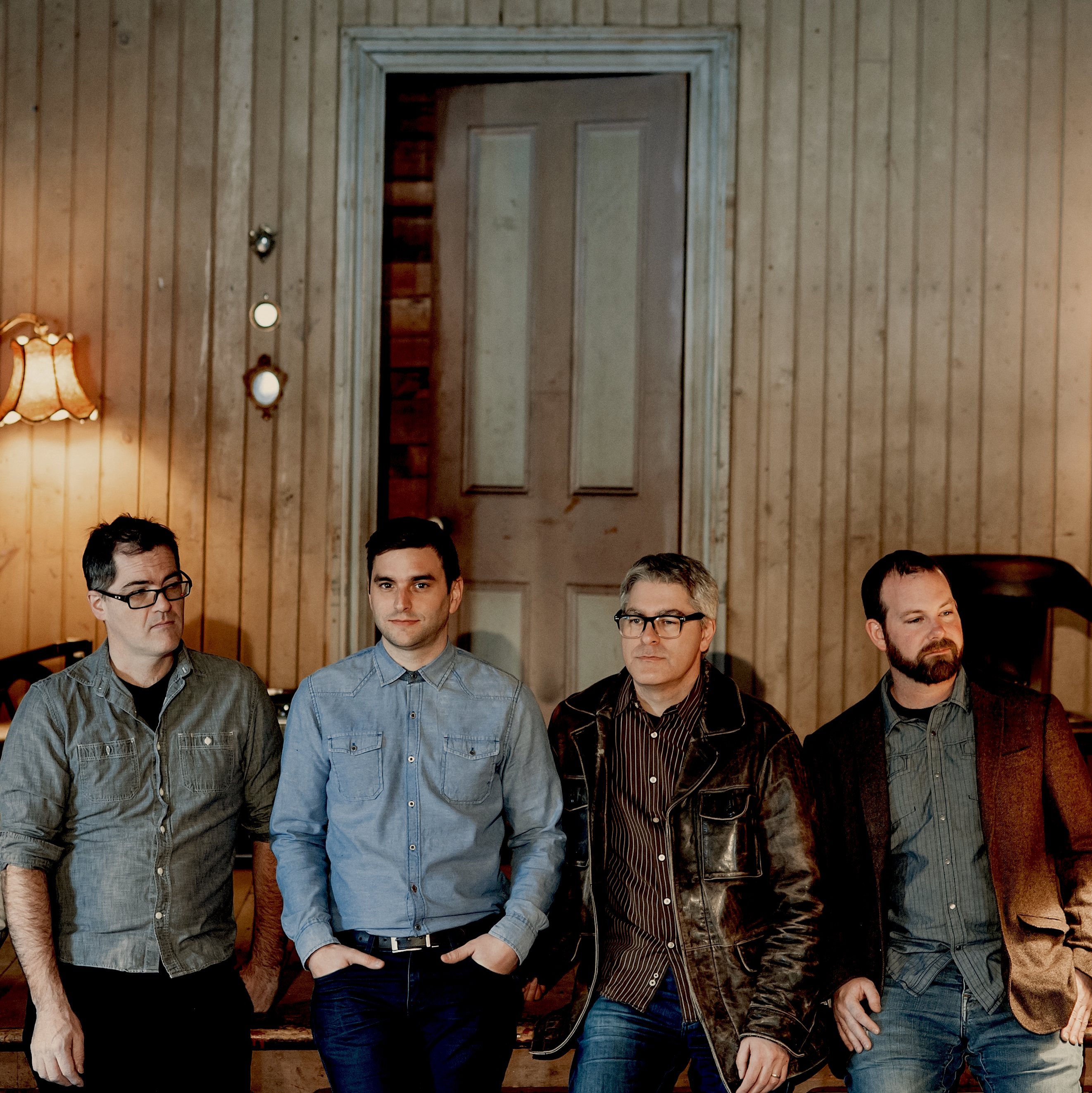 Jack Pine and The Fire is "driving", "masterful", "dynamic", and all acoustic – upright bass, Dobro, Mandolin, and Drums – A gritty alt-folk-Canadiana string band with 5 heavy right hands, haunting harmonies, and all the feels.  Nominated at the 2019 JUNOs  and the 2018 Canadian Folk Music Awards, their newest album Left To Our Own Devices explores all our relationships – with ourselves, with each other, and with the earth. Jack hollers and howls like a lone wolf, spitting wry words and tall tales, while strumming his mandolin furiously, then softly. His sings songs of lost souls and forgotten truths, with lyricism that blends vivid and powerful imagery with quirky wordplay, dark humour, and biting social commentary.
Jack Pine and the Fire Website
Jack Pine and the Fire Facebook
Jack Pine and the Fire Twitter
Jack Pine and the Fire Instagram
---
WILL MELVILLE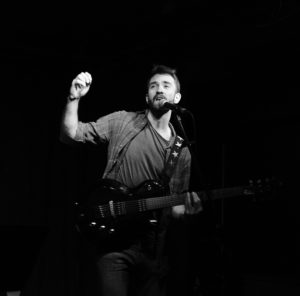 Will Melville is Toronto-based singer, multi-instrumentalist, writer, and music teacher. Will started learning classical violin at the age of 10, and went on to play in the McMaster University Chamber Orchestra. He's been writing songs, singing, and playing guitar since he was a teenager in his band Dr. Love and the Love Brigade.Over the years he has had the privilege to work with and learn from esteemed Canadian musicians including Dave Clark (Rheostatics), and Lewis Melville (Skydiggers, Banjo Mechanics). His songs are lyric and melody-driven in the world of roots, folk and country. You can catch will performing as solo act, singing with Toronto group Moonlight Flood, yodelling and playing anything with strings with the eclectic & enthusiastic Cilantro Collective, and performing with various other acts around Toronto. Also check out his work with the experimental Andy Krangus Collaborative.
Oct
19
Sat
2019
Citizen Jane with David Stone

@ Desboro Music Hall
Oct 19 @ 7:30 pm – 10:30 pm
Opening Act: David Stone
Desboro Music Hall 2018 Concert Series
All Ages
Doors Open: 7pm, Music Starts: 7:30pm
Tickets:Regular: $25
---
CITIZEN JANE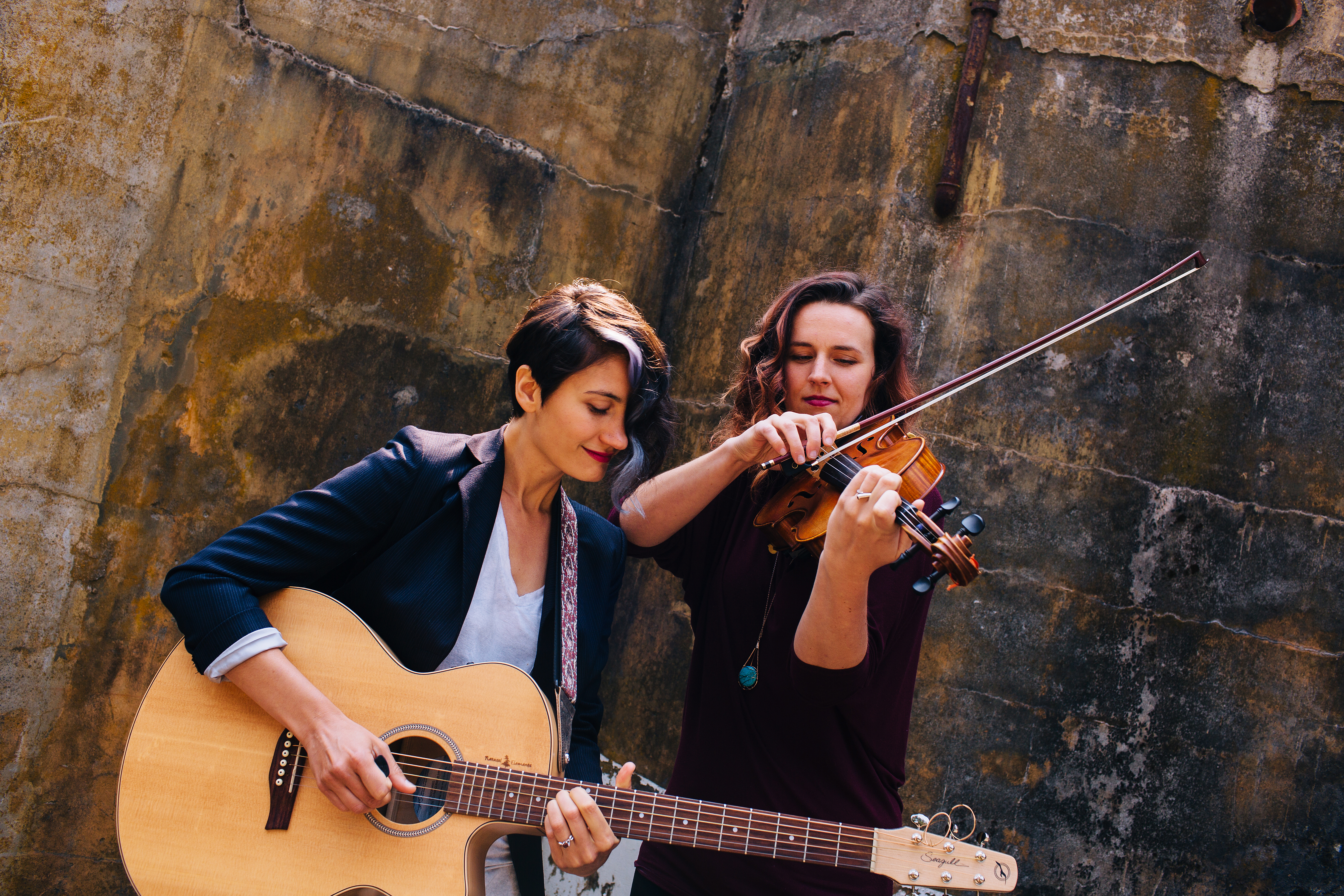 DYNAMIC CHAMBER FOLK-POP DUO, CITIZEN JANE, PUSHES BOUNDARIES FOR STRING INSTRUMENTS IN POPULAR MUSIC.

CITIZEN JANE is a Canadian folk-pop duo that lovingly crafts songs about our society's potential to evolve in the current political climate (though the occasional love song is inevitable). Percussive and lyrical bowed strings marry with rhythmically driven guitar and powerful, interwoven vocal harmonies to create a sound that is two parts daydream; one part grunge.

The duo's upcoming album, High Tide (June 2019), infuses their organic folk sound with subtle electronic flavours, colouring traditional influences with a contemporary pop aesthetic.

Hailed a "delight" by Folk Radio UK, Reenie and Lea spark a uniquely intimate connection with all audiences, and love including layered sing-alongs in their live performances.

Their debut album, In the Storm, was released in the fall of 2017, to exciting reviews:"exquisitely performed… an accomplished chamber folk-pop album of grace and elegance"

– Folk Radio UK

"diverse and multifaceted"

– Curve Magazine

"In the Storm illustrates an effortless take on folk-style music. Their honest poetry and musicianship… makes for brilliant artistry."

– Permanent Rain Press

The duo consists of married couple Reenie Perkovic (vocals, guitar, mandolin) and Lea Kirstein (viola, cello, vocals), who met while studying classical music on the west coast. The ladies have since made a home in Toronto's vibrant music scene, while continually touring across Canada and the States, with upcoming tours in Europe.

Reenie grew up in the Toronto area, after her family escaped the civil war in her birthplace, Sarajevo, Bosnia. She went west to study percussion and composition at UVic, where she wrote contemporary classical works that were read by the Victoria Symphony. While studying, she continued to play guitar and lead pop bands, touring locally and playing festivals. Reenie was a semi-finalist in the 2016 UK Songwriting Contest, and has released 3 solo albums. She has opened for Juno-nominated Alysha Brilla, and Annabelle Chvostek (Wailin' Jennys).

Lea is an acclaimed violist and fiddler, who grew up in Victoria, BC, where she studied viola and music education at UVic. Classical musician by day and fiddler by night, Lea discovered new ways of melding the two styles into one. Her passion for these genres took her across Canada & the U.S. with the Folk Arts Quartet. She has recorded with Juno-nominated artists Oliver Schroer and Teresa Doyle.

The duo is passionate about building community & education, and frequently offers workshops at schools, camps, and festivals.
Citizen Jane Website
Citizen Jane Facebook
Citizen Jane Twitter
Citizen Jane Instagram
---
DAVID STONE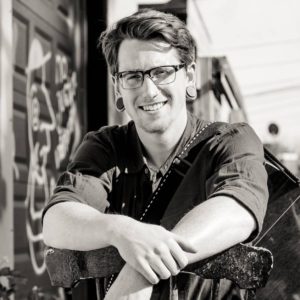 David Stone is a Canadian singer/songwriter and musician, born and raised on the shores of Georgian Bay, Ontario.
–
"David Stone's songs are carefully written and could easily stand alone as poetry. The fact that he can accompany them with strong melodies that lend themselves to sing-alongs, a voice just this side of gravelly, and delicate guitar work when the occasion calls for it makes Stone a quadruple-threat." – Rachel Cholst (Adobe and Teardrops).