Oct
13
Sat
2018
Rob Szabo with My Father's Son

@ Desboro Music Hall
Oct 13 @ 7:30 pm – 10:30 pm
Opening Act: My Father's Son
Desboro Music Hall 2018 Concert Series
All Ages Doors Open: 7pm, Music Starts: 7:30pm
Tickets: Limited Advance: $20, Regular: $25
*Advance tickets are only available up to the Box Office hours the weekend before the show or we run out (Note: there is a limit of 25 advance price tickets)
---
ROB SZABO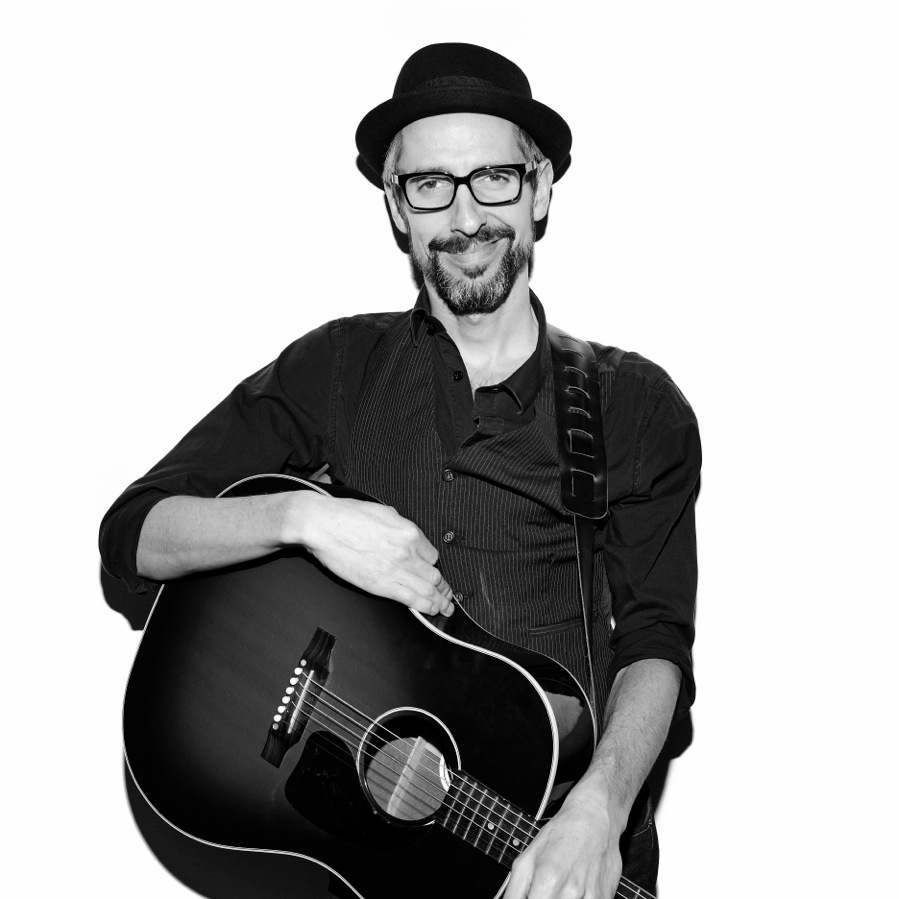 Rob Szabo is an award winning Singer-Songwriter, Producer & Musician.  Rob has produced and co-written songs and recordings that have garnered: a 2013 Juno Award, 2017 & 2015 Juno Nominations, Producer of the Year Award at The 2012 Canadian Folk Music Awards, multiple Maple Blues Awards & multiple East Coast Music Award nominations.  Rob's tracks & co-writes have appeared in numerous films and TV series and been heard widely in Canada on CBC Radio. Rob has played thousands of shows in Canada and the US at festivals, theatres, clubs, house concerts and everything in between.

Rob Szabo Website
Rob Szabo Facebook
Rob Szabo Instagram
Rob Szabo Twitter
---
MY FATHER'S SON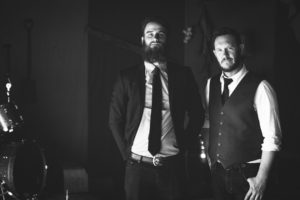 My Father's Son, an indie folk group with roots in London, ON and Montreal, QC, melds together intricate lyrics with the richness of simplified, acoustic sound. Singer/songwriter Mark Kulmala is joined by Paul Meadows on the recording of their first full length album 'Heart of Wood'.  Having played in varying bands, in a variety of genres, over the years this endeavour sees a paired down amalgamation of lived experiences, both personal and musical, poetically creating emotionally complex but subdued, reflective songs. An air of storytelling colours the music with sentimental and wholly relatable verses that immerse the audience in the beauty of shared experiences. My Father's Son is currently recording their sophomore album in Mono Center, ON with Paul Pfisterer (The Beauties).
Jul
1
Mon
2019
Paul J McInnis – Canada Day

@ Desboro Music Hall
Jul 1 @ 7:30 pm – 9:00 pm
Join us in between the Strawberry Supper and the Fireworks for a PWYC concert (suggested donation of $20) with Paul J McInnis.  You may remember him from our very first Season at the Desboro Music Hall.  Come enjoy some music from 7:30 – 9pm at the Hall.
BIO
If he were alive 100 years ago, Paul J McInnis would have been found strumming on a street corner, singing his songs about roads, girls, and small towns. His closest friends would have been pickers, singers, poets and painters. He would have enjoyed a simple life surrounded by the things he loved. Today, 100 years later, not much is different. If you look for him, Paul can be found strumming on a street corner in some small town, singing songs about roads, girls, and the things he loves. He may slip into his local pub on the way home for a pint with some old friends. It`s a simple life. Paul J McInnis' music is his own. It is literate, joyful, melancholy, and timeless. He prefers to play in the moment; recording live off the floor with open mics and no overdubs. Mistakes happen, he'll say, but so does magic. The resulting albums are collections of some of those magical mistakes, all written and arranged by Paul and performed beautifully with some of his closest friends on mandolin, harmonica, accordion, cello or whatever instrument is close by. It is what Paul believes music should be: simple and real.
To remind you of his music, here is the video clip of Paul's last visit to Desboro Music Hall:
Aug
10
Sat
2019
Jack Pine and the Fire with Will Melville

@ Desboro Music Hall
Aug 10 @ 7:30 pm – 10:30 pm
Opening Act: Will Melville
Desboro Music Hall 2018 Concert Series
All Ages Doors Open: 7pm, Music Starts: 7:30pm
Tickets:Regular: $25
---
JACK PINE AND THE FIRE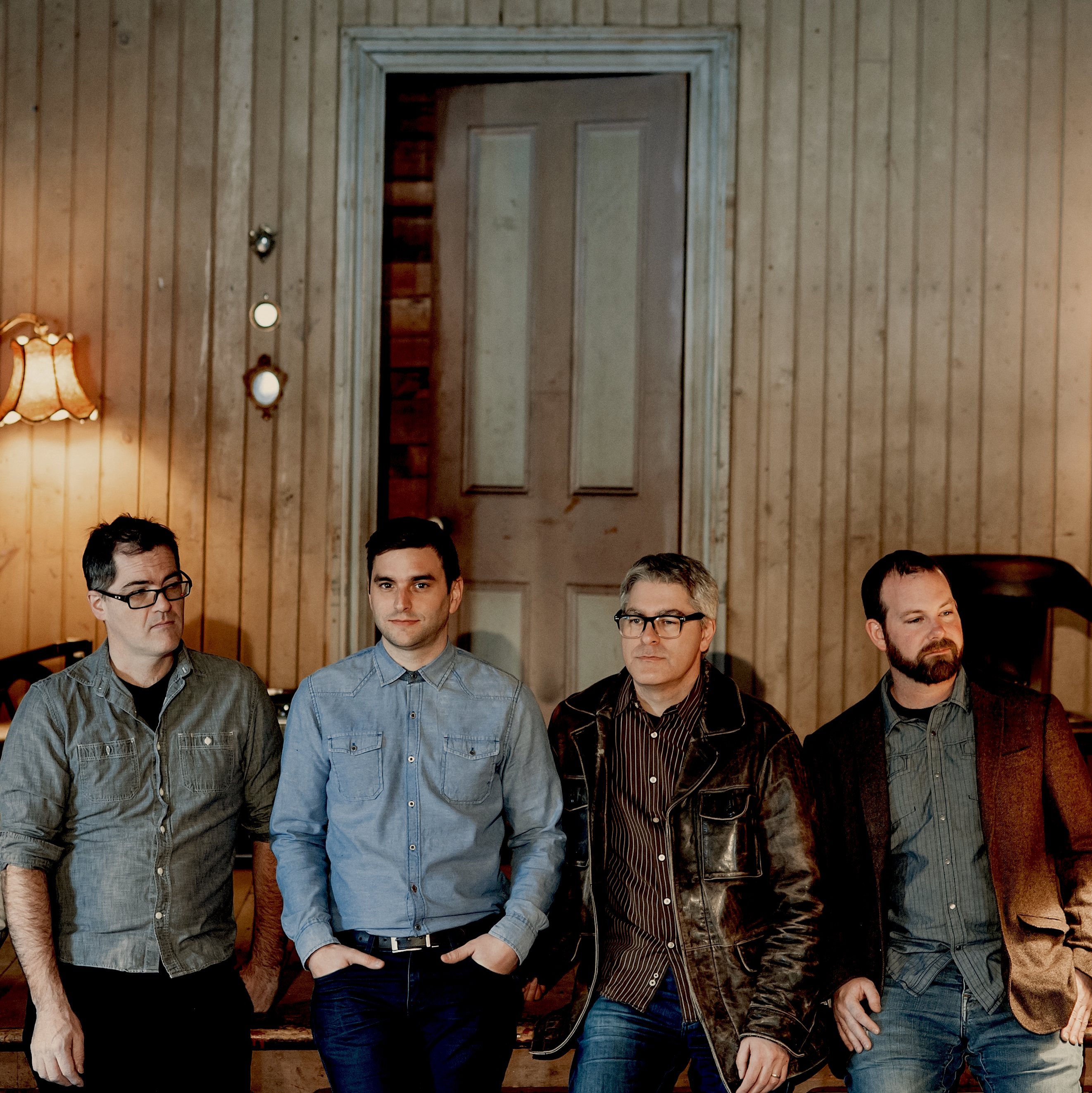 Jack Pine and The Fire is "driving", "masterful", "dynamic", and all acoustic – upright bass, Dobro, Mandolin, and Drums – A gritty alt-folk-Canadiana string band with 5 heavy right hands, haunting harmonies, and all the feels.  Nominated at the 2019 JUNOs  and the 2018 Canadian Folk Music Awards, their newest album Left To Our Own Devices explores all our relationships – with ourselves, with each other, and with the earth. Jack hollers and howls like a lone wolf, spitting wry words and tall tales, while strumming his mandolin furiously, then softly. His sings songs of lost souls and forgotten truths, with lyricism that blends vivid and powerful imagery with quirky wordplay, dark humour, and biting social commentary.
Jack Pine and the Fire Website
Jack Pine and the Fire Facebook
Jack Pine and the Fire Twitter
Jack Pine and the Fire Instagram
---
WILL MELVILLE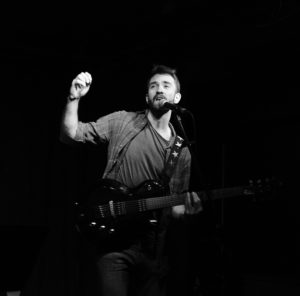 Will Melville is Toronto-based singer, multi-instrumentalist, writer, and music teacher. Will started learning classical violin at the age of 10, and went on to play in the McMaster University Chamber Orchestra. He's been writing songs, singing, and playing guitar since he was a teenager in his band Dr. Love and the Love Brigade.Over the years he has had the privilege to work with and learn from esteemed Canadian musicians including Dave Clark (Rheostatics), and Lewis Melville (Skydiggers, Banjo Mechanics). His songs are lyric and melody-driven in the world of roots, folk and country. You can catch will performing as solo act, singing with Toronto group Moonlight Flood, yodelling and playing anything with strings with the eclectic & enthusiastic Cilantro Collective, and performing with various other acts around Toronto. Also check out his work with the experimental Andy Krangus Collaborative.