Jul
21
Sat
2018
Piper Hayes, Pat Maloney and Jessica Pearson & The East Wind

@ Desboro Music Hall
Jul 21 @ 7:30 pm – 10:30 pm
Desboro Music Hall 2018 Concert Series
All Ages Doors Open: 7pm, Music Starts: 7:30pm
Tickets: Limited Advance: $20, Regular: $25
*Advance tickets are only available up to the Box Office hours the weekend before the show or we run out (Note: there is a limit of 25 advance price tickets)
---
PIPER HAYES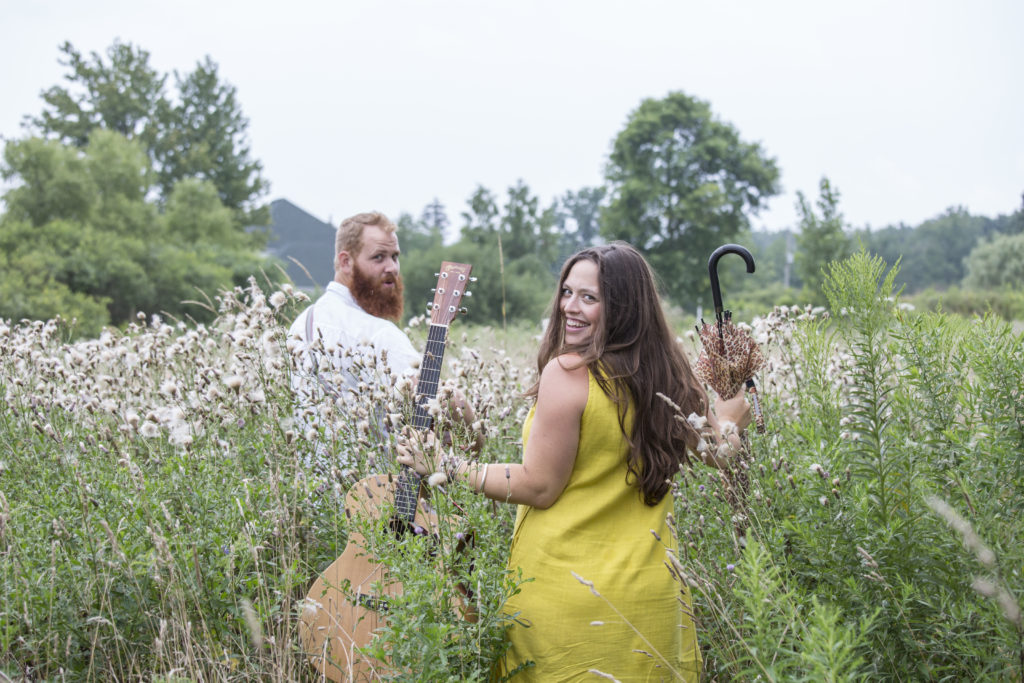 Piper Hayes is a Canadian folk pop singer-songwriter and social activist based in Hamilton, Ontario. She has toured her original music extensively across North America, Europe, the U.K., and Nepal. She teaches workshops on mental health, vocal empowerment, and songwriting all over the world. She often teams up with the Canadian Mental Health Association, using contact education to reduce stigma around mental illness. She has released two EPs, a live album and most recently a full-length album to much critical acclaim. She is a two time nominee of the Ontario Arts Council's Colleen Peterson Songwriting Award in 2016 and 2017. Nowadays she performs, tours and writes with her partner Carson Ritcey-Thorpe. On December 8, 2017 Piper released her debut full-length album 'Piper & Carson', which is designed to be listened to start to finish. It is a compilation of intentioned tracks; a reflection of the couple's last few years; and a moment in time. Recorded live off the floor at Thorpe's Organics and produced by Chris Bartos.

Piper Hayes Website
Piper Hayes Facebook
Piper Hayes Instagram
Piper Hayes Twitter
---
PAT MALONEY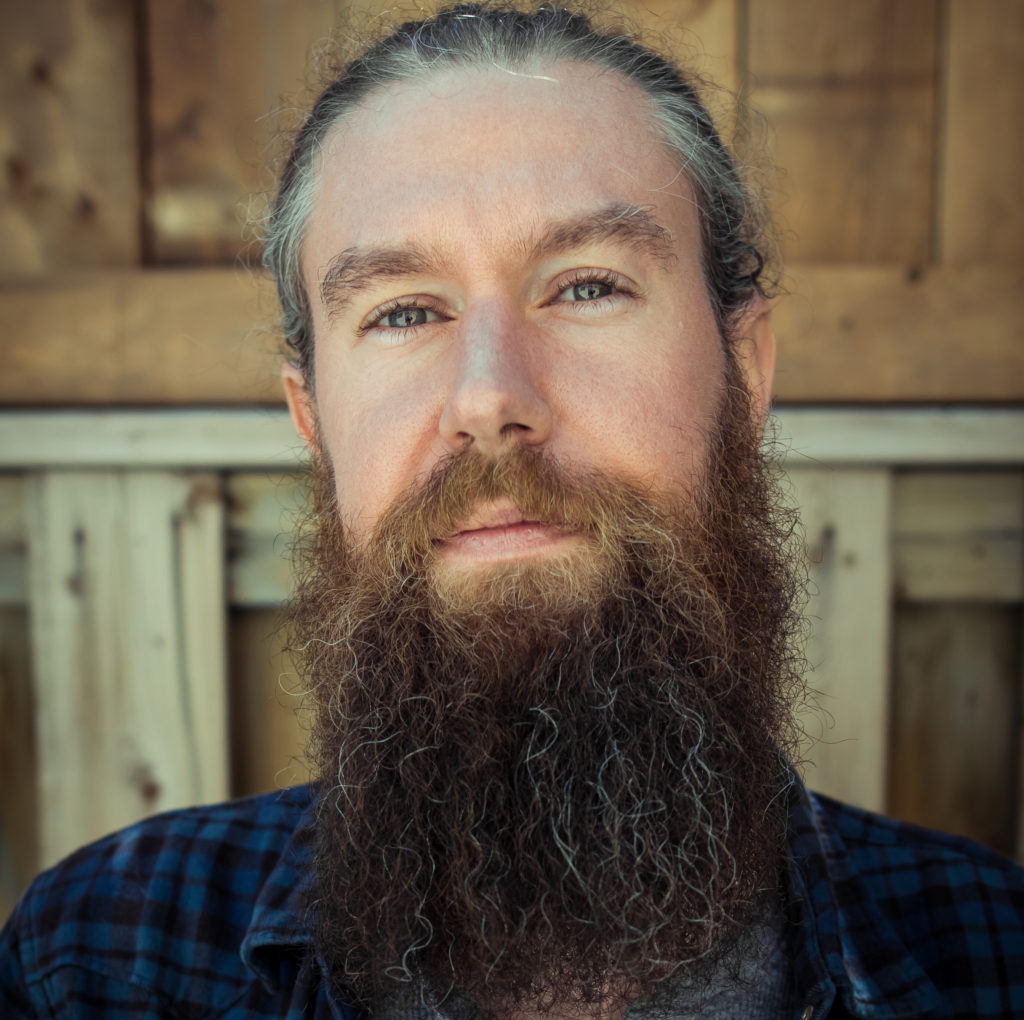 A true red and white travelling songwriter, Pat Maloney has performed a thousand times in the last few years all over Canada, the United Kingdom and the United States. He's a casual strummer who sings in a rich baritone, stomping away and whistling like no other. Three full length albums deep, Pat's catalogue is diverse in character & feel. A committed genre hopper, his music is inclusive and free of pretension. The one thing his songs have in common is that they all tell stories. Real stories, with real heart and a healthy sense of humour. His favourite bartender once said his voice makes her want to sip a nice bourbon and fall in love. He told her he would add that to his next bio.

Pat Maloney Website
Pat Maloney Facebook
Pat Maloney Instagram
Pat Maloney Twitter
---
JESSICA PEARSON & THE EAST WIND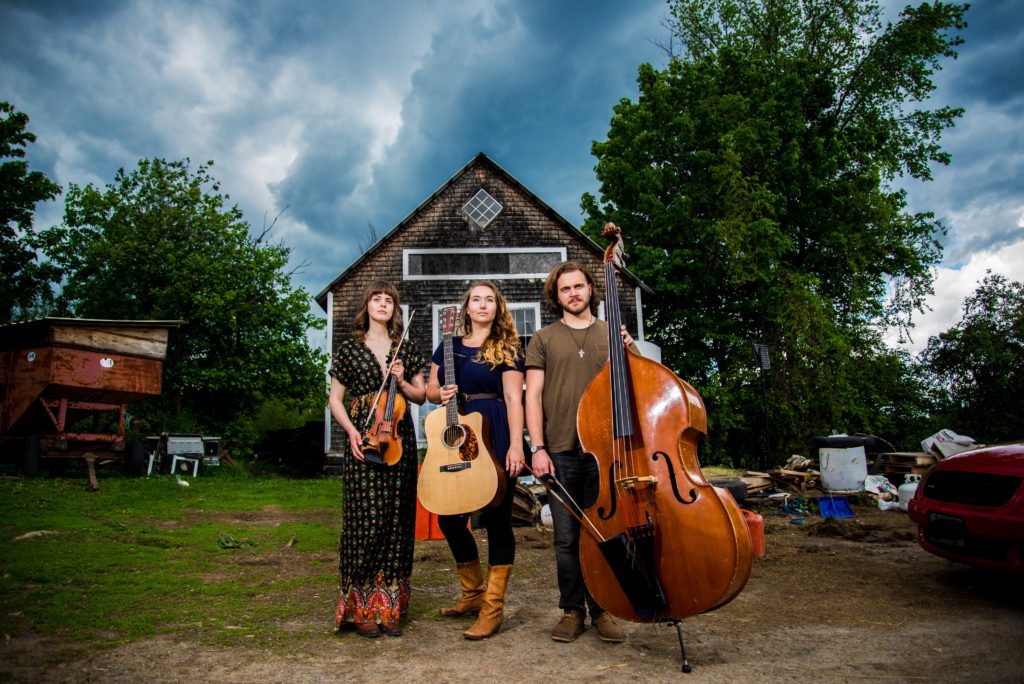 After their first international tour of Ireland, release of their Debut EP 'Grave and Garden Songs' in July 2017 and summer tour across Ontario, Jessica Pearson and the East Wind show no sign of slowing down. This Folk Canadiana Trio from Ottawa have since taken the stage at JunoFest, RBC's Bluesfest and Manitoulin Country Festival as well as played with Hillsburn, the East Pointers, Murder Murder and Ten Strings and a Goat Skin! Jessica Pearson and the East wind's music infuses Americana and Celtic sounds into their folk roots story telling.
Recently signed with Willow Sound Records, Jessica Pearson and the East Wind's dynamic live shows take you on a journey with heartwarming melodies, spirited story telling and haunting three part harmonies! The band is known for its strong audience engagement during shows and magnetic personality.

Jessica Pearson & the East Wind Website
Jessica Pearson & the East Wind Facebook
Jessica Pearson & the East Wind Instagram
Jessica Pearson & the East Wind Twitter
Sep
22
Sat
2018
Lonesome Ace Stringband with Graham Nicholas

@ Desboro Music Hall
Sep 22 @ 7:30 pm – 10:30 pm
Opening Act: Graham Nicholas
Desboro Music Hall 2018 Concert Series
All Ages Doors Open: 7pm, Music Starts: 7:30pm
Tickets: Limited Advance: $20, Regular: $25
*Advance tickets are only available up to the Box Office hours the weekend before the show or we run out (Note: there is a limit of 25 advance price tickets)
---
LONESOME ACE STRINGBAND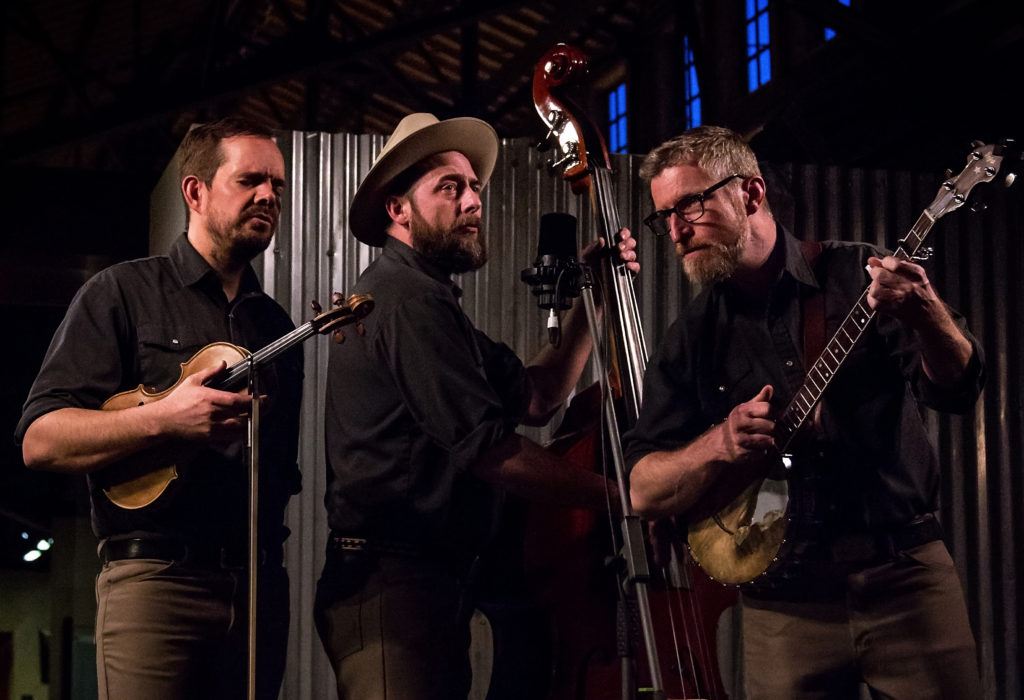 The Lonesome Ace Stringband brings grit, skill and abandon to old-time, Appalachian folk songs and fiddle/banjo tunes. The members are Chris Coole on banjo, John Showman on fiddle and Max Heineman on bass. Together they bring a deep respect for the roots of the music, a keen sense of innovation to the performance and material, and a passion for the sound that transcends both. 2018 will see the band release it's 3rd album "When the Sun Comes Up", which takes a step away from the traditional repertoire of the first two recordings and features the songwriting of all three members. Since they're inception in 2008, LAS have developed the kind of instinctual rapport, that only comes from seasoned musicians logging many hundreds of playing hours together.  This is old-time music for today's old soul.

Lonesome Ace Stringband Website
---
GRAHAM NICHOLAS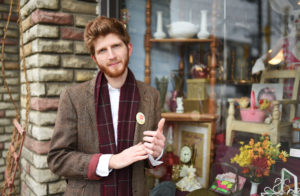 With the release of his new album, Dial Tones and Pretty Notes, Graham Nicholas has created an emotionally resonant world inhabited by troubled and love-hungry characters. Never alienated for their insecurities, his characters are instead respected by the empathetic voice of an honest songwriter. The album finds Nicholas honing in on his concise form of storytelling and refining his irreverent sense of humour. Coupling the narratives with a backing band that harkens back to the likes of The Heartbreakers, Travelling Wilburys and The Byrds, Nicholas' songs have found the right balance of warmth and grit. It was recorded and produced by Graham's longtime collaborator Aaron Comeau (Skydiggers, Al Tuck) at his studio The Trailer. Not only has Graham Nicholas maintained an extensive and country crossing touring schedule, he has also shared the stage with the like of Ron Hynes, Catherine Maclellan, Old man Luedecke, Del Barber and Daniel Romano.
Oct
13
Sat
2018
Rob Szabo with My Father's Son

@ Desboro Music Hall
Oct 13 @ 7:30 pm – 10:30 pm
Opening Act: My Father's Son
Desboro Music Hall 2018 Concert Series
All Ages Doors Open: 7pm, Music Starts: 7:30pm
Tickets: Limited Advance: $20, Regular: $25
*Advance tickets are only available up to the Box Office hours the weekend before the show or we run out (Note: there is a limit of 25 advance price tickets)
---
ROB SZABO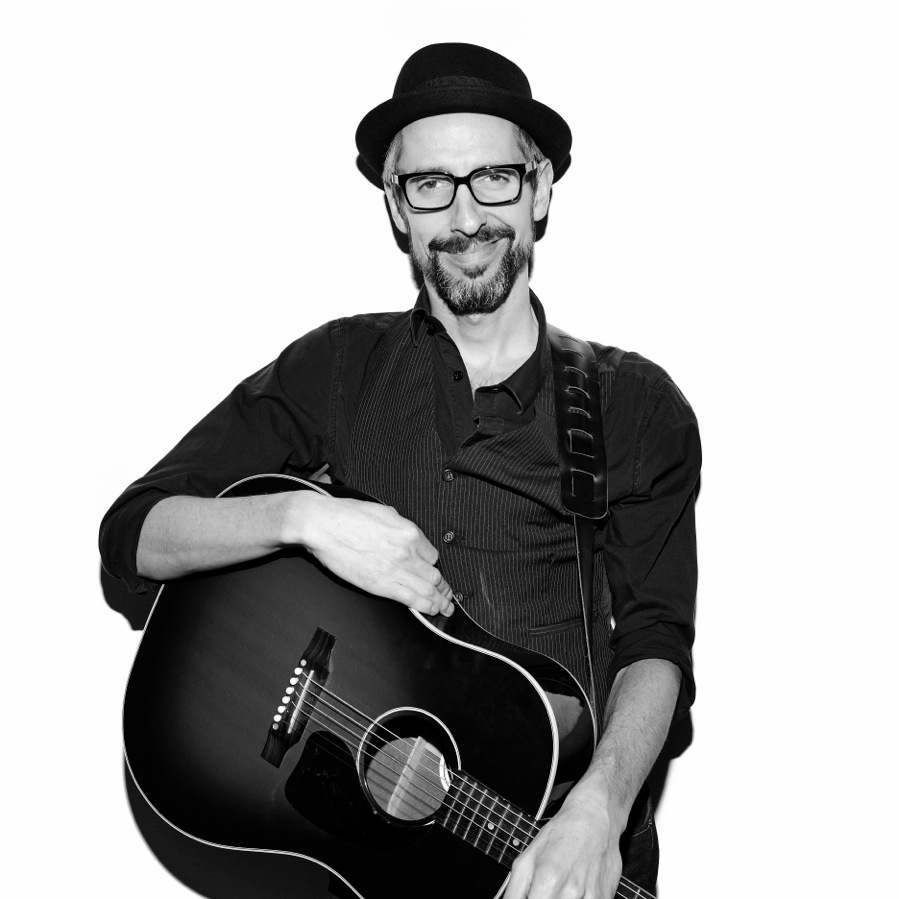 Rob Szabo is an award winning Singer-Songwriter, Producer & Musician.  Rob has produced and co-written songs and recordings that have garnered: a 2013 Juno Award, 2017 & 2015 Juno Nominations, Producer of the Year Award at The 2012 Canadian Folk Music Awards, multiple Maple Blues Awards & multiple East Coast Music Award nominations.  Rob's tracks & co-writes have appeared in numerous films and TV series and been heard widely in Canada on CBC Radio. Rob has played thousands of shows in Canada and the US at festivals, theatres, clubs, house concerts and everything in between.

Rob Szabo Website
Rob Szabo Facebook
Rob Szabo Instagram
Rob Szabo Twitter
---
MY FATHER'S SON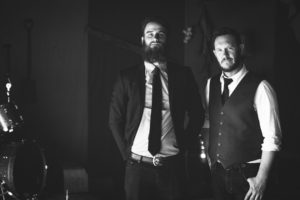 My Father's Son, an indie folk group with roots in London, ON and Montreal, QC, melds together intricate lyrics with the richness of simplified, acoustic sound. Singer/songwriter Mark Kulmala is joined by Paul Meadows on the recording of their first full length album 'Heart of Wood'.  Having played in varying bands, in a variety of genres, over the years this endeavour sees a paired down amalgamation of lived experiences, both personal and musical, poetically creating emotionally complex but subdued, reflective songs. An air of storytelling colours the music with sentimental and wholly relatable verses that immerse the audience in the beauty of shared experiences. My Father's Son is currently recording their sophomore album in Mono Center, ON with Paul Pfisterer (The Beauties).