Aug
10
Sat
2019
Jack Pine and the Fire with Will Melville

@ Desboro Music Hall
Aug 10 @ 7:30 pm – 10:30 pm
Opening Act: Will Melville
Desboro Music Hall 2018 Concert Series
All Ages Doors Open: 7pm, Music Starts: 7:30pm
Tickets:Regular: $25
---
JACK PINE AND THE FIRE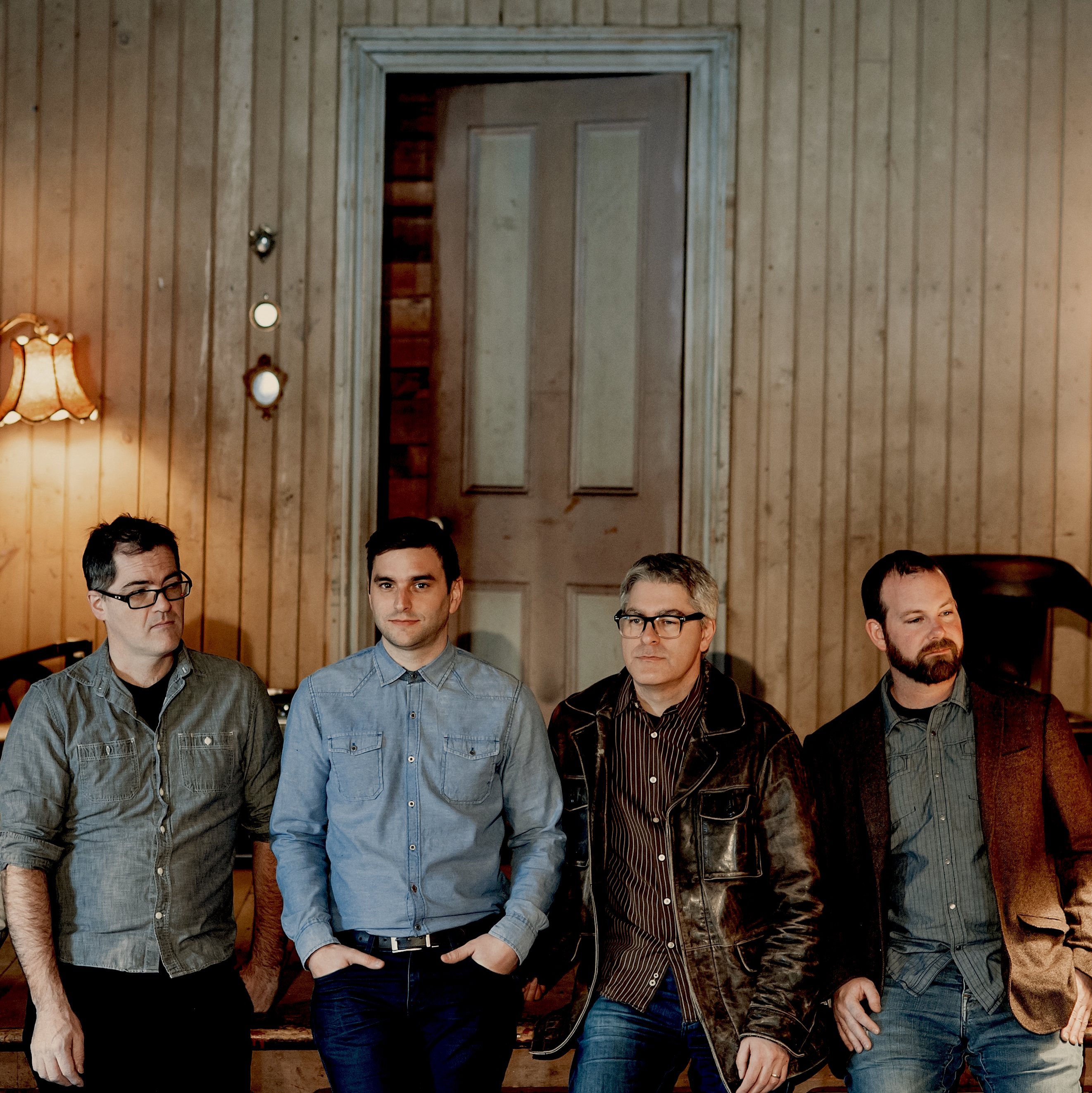 Jack Pine and The Fire is "driving", "masterful", "dynamic", and all acoustic – upright bass, Dobro, Mandolin, and Drums – A gritty alt-folk-Canadiana string band with 5 heavy right hands, haunting harmonies, and all the feels.  Nominated at the 2019 JUNOs  and the 2018 Canadian Folk Music Awards, their newest album Left To Our Own Devices explores all our relationships – with ourselves, with each other, and with the earth. Jack hollers and howls like a lone wolf, spitting wry words and tall tales, while strumming his mandolin furiously, then softly. His sings songs of lost souls and forgotten truths, with lyricism that blends vivid and powerful imagery with quirky wordplay, dark humour, and biting social commentary.
Jack Pine and the Fire Website
Jack Pine and the Fire Facebook
Jack Pine and the Fire Twitter
Jack Pine and the Fire Instagram
---
WILL MELVILLE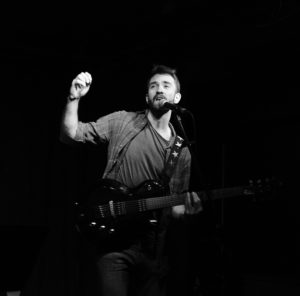 Will Melville is Toronto-based singer, multi-instrumentalist, writer, and music teacher. Will started learning classical violin at the age of 10, and went on to play in the McMaster University Chamber Orchestra. He's been writing songs, singing, and playing guitar since he was a teenager in his band Dr. Love and the Love Brigade.Over the years he has had the privilege to work with and learn from esteemed Canadian musicians including Dave Clark (Rheostatics), and Lewis Melville (Skydiggers, Banjo Mechanics). His songs are lyric and melody-driven in the world of roots, folk and country. You can catch will performing as solo act, singing with Toronto group Moonlight Flood, yodelling and playing anything with strings with the eclectic & enthusiastic Cilantro Collective, and performing with various other acts around Toronto. Also check out his work with the experimental Andy Krangus Collaborative.
Sep
13
Fri
2019
Andrew Collins Trio with Annie Sumi

@ Desboro Music Hall
Sep 13 @ 7:30 pm – 10:30 pm
Opening Act: Annie Sumi
Desboro Music Hall 2018 Concert Series
All Ages
Doors Open: 7pm, Music Starts: 7:30pm
Tickets:Regular: $25
---
ANDREW COLLINS TRIO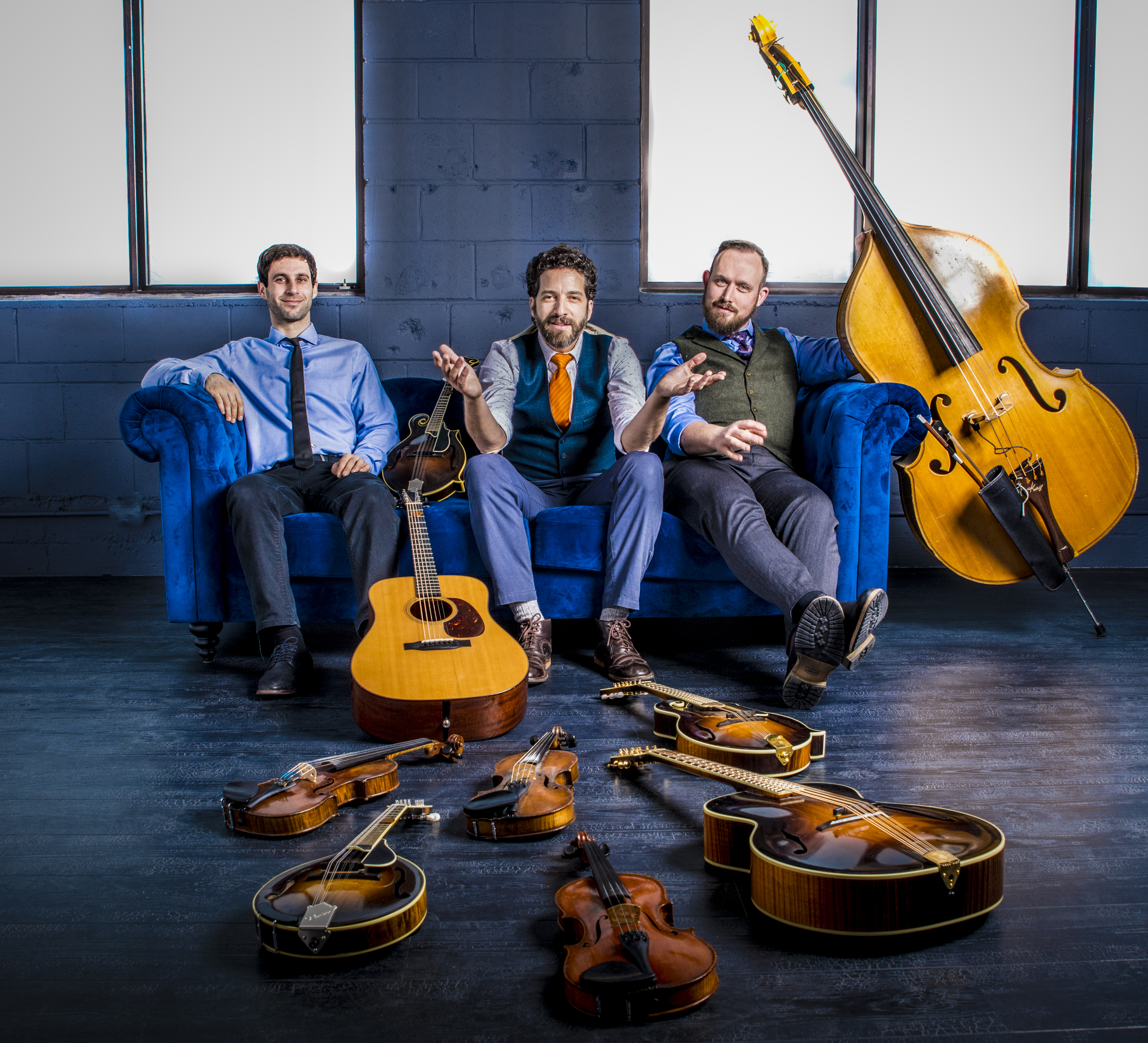 Mando maestro Andrew Collinsfinds himself –through no actual fault of his own –at the epicentre of Canada's burgeoning acoustic/roots music scene. He didn't invent it –but he's certainly been a contributor, having co-founded seriously noteworthy Canadian bands like the Creaking Tree String Quartet, the Foggy Hogtown Boys and, more recently, his namesakeTrio. That's not to mention the fact that this prolific, robust performer –comfortable on mandolin, fiddle, guitar, mandola and mandocello –composes, produces, arranges, writes and teaches across multiple genres, including a popular collision of folk, jazz, bluegrass, celtic, and classical.As Collins gathers up innumerable JUNO nominations (5) and Canadian Folk Music Awards(7)won byhisvarious ensembles, he's zeroing in on the work he does with Trio-mates:  fellow string guru Mike Mezzatesta,whose versatility shinesthrough on guitar, mandolin, fiddle and mandola, and in-the-pocket James McEleney holding it down on the bass, mandocelloand vocals. Showcasing a dizzying number of styles and instruments on stage, Collins and Co. appear tolive by the old adage, "idle hands are the devil's workshop", likely keeping them just ahead of his grasp.Bending and blending genres, these musical shape shifters land somewhere between the re-imagined worlds of Béla Fleck and Newgrass invader, David Grisman.They just released a new double album, grafting 11 vocal cuts (tongues) to 11 instrumentals (grooves) to create a seamless finish with their cleverly monikered double album, Tongue & Groove. Each cut is milled to perfection and represents a back-to-basics visitation on what the band does best –spontaneity of the stage and rapid-fire, improvisational exchanges.
Andrew Collins Trio Website
Andrew Collins Trio Facebook
Andrew Collins Trio Instagram
---
ANNIE SUMI
Annie Sumi is an ethereal-folk artist with a unique ability to capture the subtleties of nature and spin them into melodies. Her latest release, "In the Unknown", is a collection of stories that speak to the journey of the human-Spirit. Since the release of her debut album, she has received nominations for "New/Emerging Artist of the Year" (Canadian Folk Music Awards, 2018), "Best Singer-Songwriter" (TIMAs, 2015), "New/Emerging Artist of the Year" (Hidden Roots Collective, CFMAs, 2017), and more. This year, with the support of the Ontario Arts Council, Annie Sumi carried these landscapes of sound across Canada, coast-to-coast, and Central Europe. Her live performance is a journey into the permeable nature of the heart; she is a vulnerable vessel that consistently leaves it all on the stage, and inspires the audience to feel something.
Oct
19
Sat
2019
Citizen Jane with David Stone

@ Desboro Music Hall
Oct 19 @ 7:30 pm – 10:30 pm
Opening Act: David Stone
Desboro Music Hall 2018 Concert Series
All Ages
Doors Open: 7pm, Music Starts: 7:30pm
Tickets:Regular: $25
---
CITIZEN JANE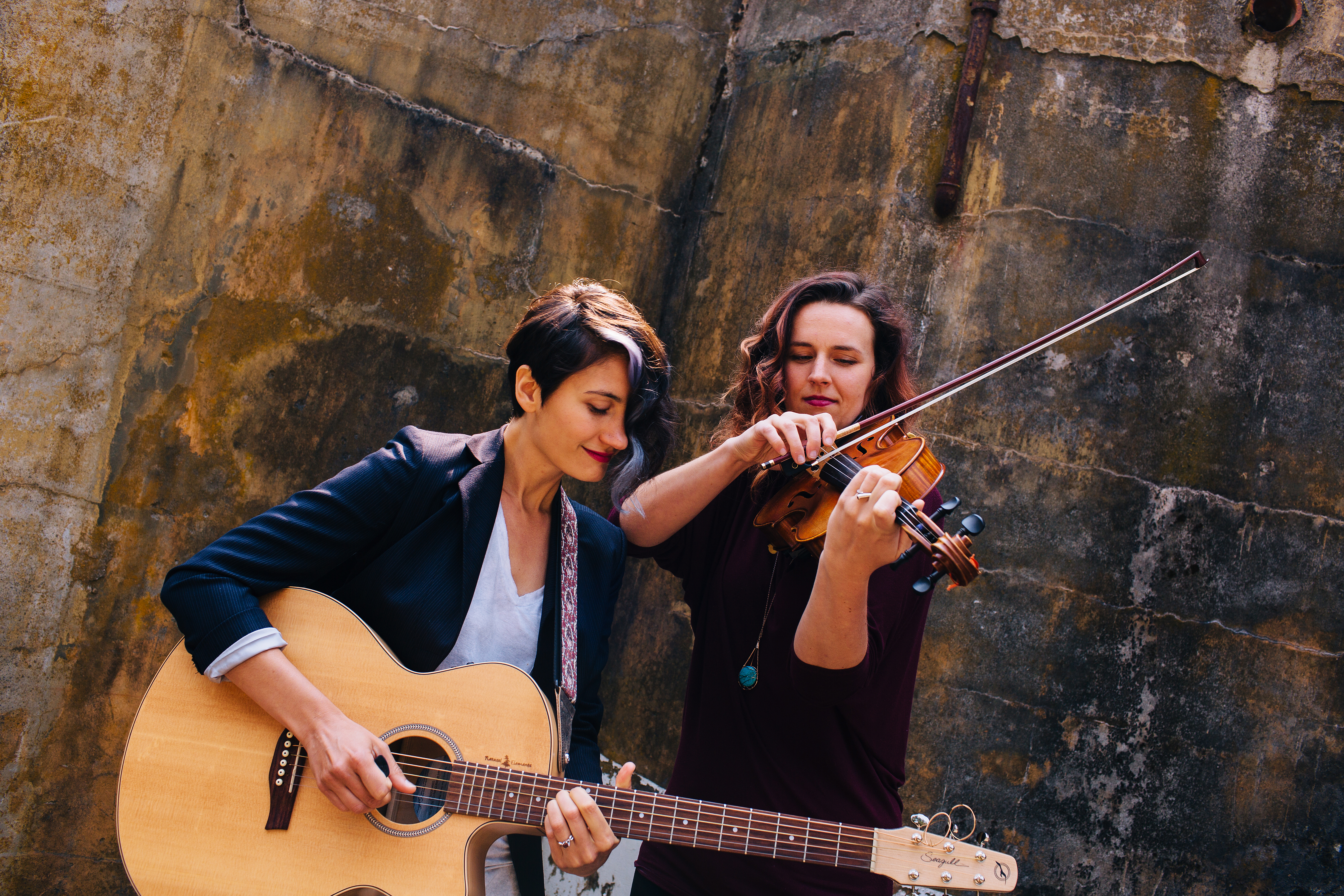 DYNAMIC CHAMBER FOLK-POP DUO, CITIZEN JANE, PUSHES BOUNDARIES FOR STRING INSTRUMENTS IN POPULAR MUSIC.

CITIZEN JANE is a Canadian folk-pop duo that lovingly crafts songs about our society's potential to evolve in the current political climate (though the occasional love song is inevitable). Percussive and lyrical bowed strings marry with rhythmically driven guitar and powerful, interwoven vocal harmonies to create a sound that is two parts daydream; one part grunge.

The duo's upcoming album, High Tide (June 2019), infuses their organic folk sound with subtle electronic flavours, colouring traditional influences with a contemporary pop aesthetic.

Hailed a "delight" by Folk Radio UK, Reenie and Lea spark a uniquely intimate connection with all audiences, and love including layered sing-alongs in their live performances.

Their debut album, In the Storm, was released in the fall of 2017, to exciting reviews:"exquisitely performed… an accomplished chamber folk-pop album of grace and elegance"

– Folk Radio UK

"diverse and multifaceted"

– Curve Magazine

"In the Storm illustrates an effortless take on folk-style music. Their honest poetry and musicianship… makes for brilliant artistry."

– Permanent Rain Press

The duo consists of married couple Reenie Perkovic (vocals, guitar, mandolin) and Lea Kirstein (viola, cello, vocals), who met while studying classical music on the west coast. The ladies have since made a home in Toronto's vibrant music scene, while continually touring across Canada and the States, with upcoming tours in Europe.

Reenie grew up in the Toronto area, after her family escaped the civil war in her birthplace, Sarajevo, Bosnia. She went west to study percussion and composition at UVic, where she wrote contemporary classical works that were read by the Victoria Symphony. While studying, she continued to play guitar and lead pop bands, touring locally and playing festivals. Reenie was a semi-finalist in the 2016 UK Songwriting Contest, and has released 3 solo albums. She has opened for Juno-nominated Alysha Brilla, and Annabelle Chvostek (Wailin' Jennys).

Lea is an acclaimed violist and fiddler, who grew up in Victoria, BC, where she studied viola and music education at UVic. Classical musician by day and fiddler by night, Lea discovered new ways of melding the two styles into one. Her passion for these genres took her across Canada & the U.S. with the Folk Arts Quartet. She has recorded with Juno-nominated artists Oliver Schroer and Teresa Doyle.

The duo is passionate about building community & education, and frequently offers workshops at schools, camps, and festivals.
Citizen Jane Website
Citizen Jane Facebook
Citizen Jane Twitter
Citizen Jane Instagram
---
DAVID STONE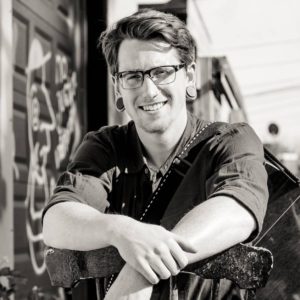 David Stone is a Canadian singer/songwriter and musician, born and raised on the shores of Georgian Bay, Ontario.
–
"David Stone's songs are carefully written and could easily stand alone as poetry. The fact that he can accompany them with strong melodies that lend themselves to sing-alongs, a voice just this side of gravelly, and delicate guitar work when the occasion calls for it makes Stone a quadruple-threat." – Rachel Cholst (Adobe and Teardrops).