When:
June 1, 2018 @ 7:30 pm – 10:30 pm
2018-06-01T19:30:00-04:00
2018-06-01T22:30:00-04:00
Where:
Desboro Music Hall
136215 Grey County Rd 40
Chatsworth, ON N0H 1G0
Canada

Contact:
Joe Klages
(519) 377-2358
Opening Act: Doris Folkens
Desboro Music Hall 2018 Concert Series
**Please note this is a Friday concert (Friday June 1)**
All Ages Doors Open: 7pm, Music Starts: 7:30pm
Tickets: Limited Advance: $20, Regular: $25
*Advance tickets are only available up to the Box Office hours the weekend before the show or we run out (Note: there is a limit of 25 advance price tickets)
---
OVER THE MOON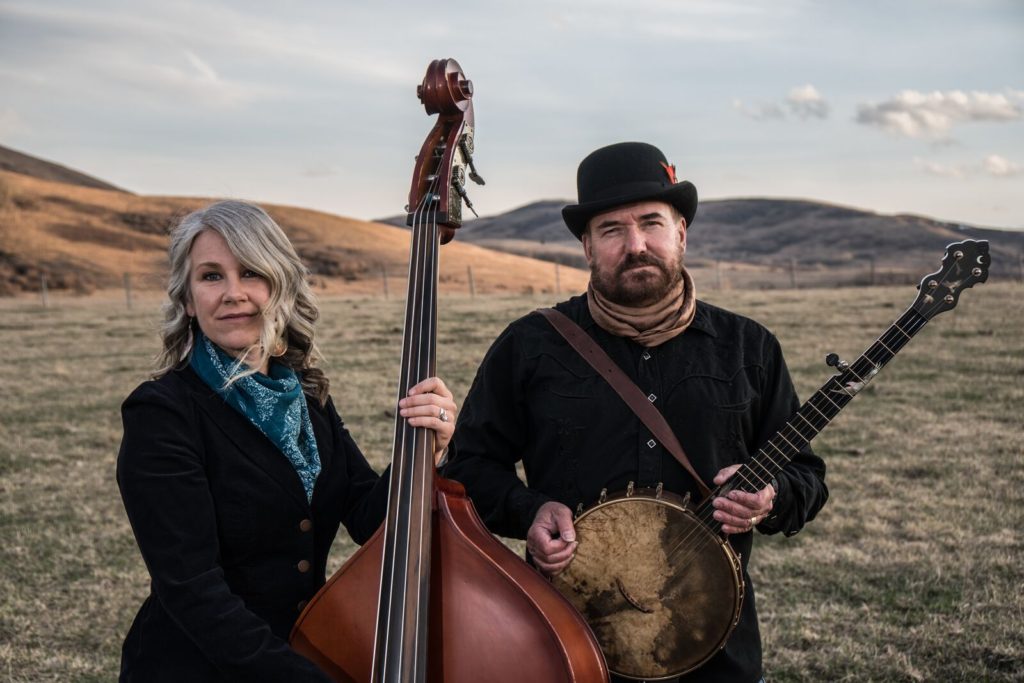 Canadian roots/swing duo Over The Moon's Suzanne Levesque and Craig Bignell are awarding multi-instrumentalists/vocalists that met, fell in love, got married and discovered their voices blend so well together that people often tear up upon hearing them sing.
Living on a ranch in the foothills of Alberta's Rocky Mountains, it's inevitable there will be a strong sense of place- and the rhythms of the land when you start to make music. When the couple released their debut album, the resonances were there for all to hear. reflecting the pulse of life, lived in a territory that is both dirt-hard rugged and beautiful.
Their music is a wild ride from 40's sounding western swing and Appalachian old-time, to cowboy blues. Simple and sweet, all of their material has a common thread that speaks of the Canadian west and on their UK release, reviews were glowing. American Roots UK saying it was "Exceptional" and Country Music People adding "There's so much to enjoy here." The editor of Maverick Magazine told readers "You will love this" Elmore Magazine, New York "We knew we were on to something special"

Over the Moon Website
Over the Moon Facebook
Over the Moon Twitter
Over the Moon YouTube
---
DORIS FOLKENS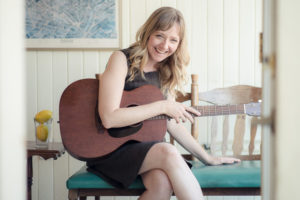 Born in Burlington, Ontario, Doris Folkens grew up playing a piano which survived the bombing of her grandmother's house in Hamburg during WW2. She began playing guitar- a more portable instrument- during university. After graduating and settling into a health care career, she went on to study songwriting with Berklee College of Music, where she strengthened her skills at writing songs about family and community.
Her debut, old-time inspired album is produced by Toronto's 7x Canadian Folk Music Award winning mandolinist, Andrew Collins, and arrives Spring 2018. Her music is already receiving recognition from the Ontario music scene- she's the 2017 recipient of Folk Music Ontario's "Songs from the Heart- Humorous" Award. A rare singer/songwriter, the vibrant narratives of her folk songs will evoke nostalgia for who you are and where you came from.

Doris Folkens Website
Doris Folkens Facebook
Doris Folkens Instagram
Doris Folkens YouTube