When:
June 15, 2019 @ 7:30 pm – 10:30 pm
2019-06-15T19:30:00-04:00
2019-06-15T22:30:00-04:00
Where:
Desboro Music Hall
136215 Grey Road 40
Desboro
ON

Opening Act: John Muirhead
Desboro Music Hall 2018 Concert Series
All Ages Doors Open: 7pm, Music Starts: 7:30pm
Tickets:Regular: $25
---
DYLAN MENZIE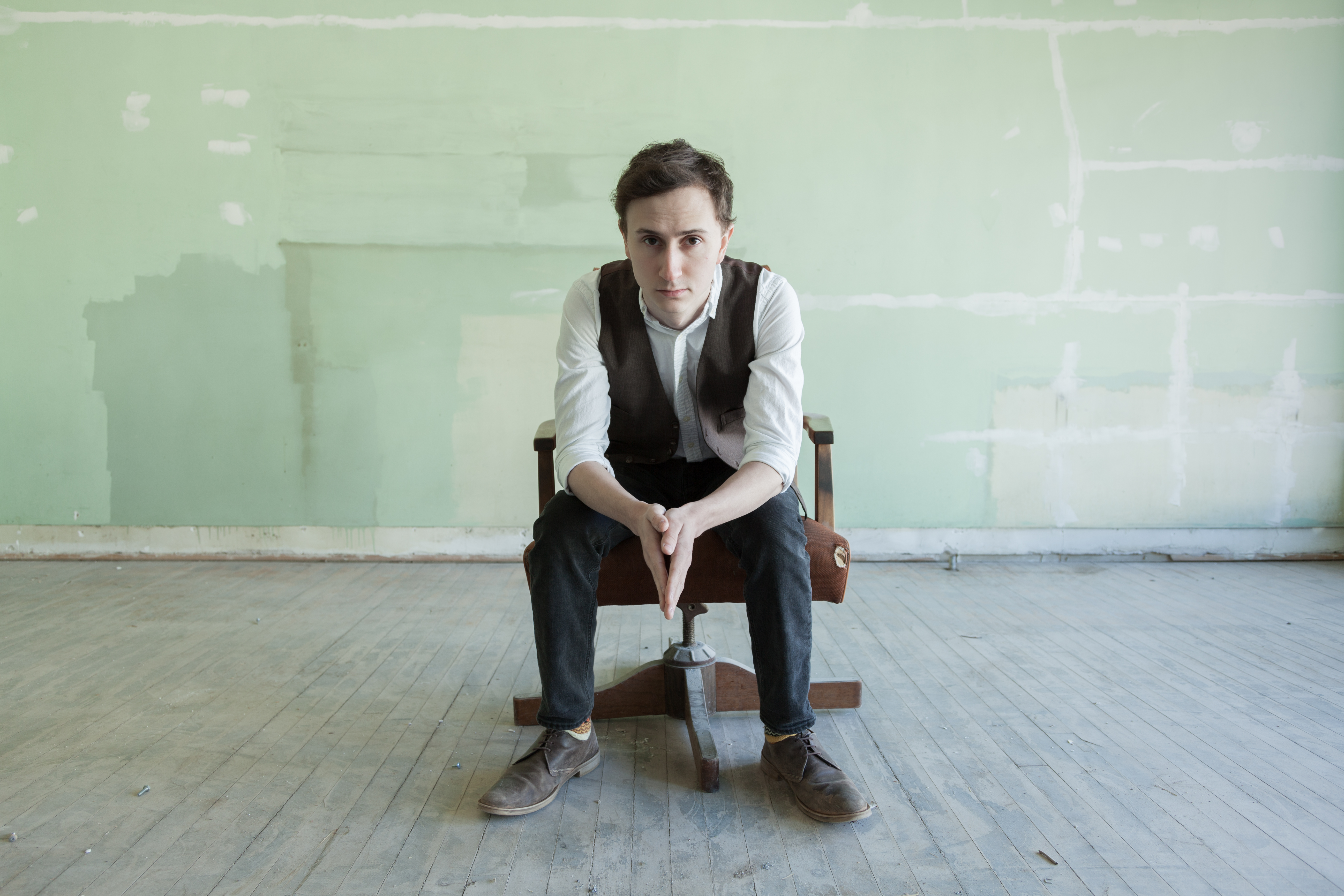 The fact that PEI's Dylan Menzie his own harshest critic is simultaneously a struggle and the very trait that's propelled him up the ranks of the Canadian music scene, and considering all he's accomplished in a relatively short amount of time, it's clear that stagnation just isn't his strong suit.
With a sprawling vocal range and compelling approach to composition, Menzie made an indelible mark in the talent-rich Atlantic Canadian music market with his debut EP, Heather Avenue, in 2013. Its success spurred high-profile performances throughout the Maritimes, including opening slots for City & Colour and Ron Sexsmith.
In 2016, Menzie was a finalist in CBC's annual Searchlight competition on the back of his breakout single, "Kenya," which then spent two weeks at number one on CBC Radio 2's Top 20 leading up to the release of his 2016 album Adolescent Nature.
Drawing clear influence from the likes of My Morning Jacket, Fleet Foxes, Radiohead, and Joel Plaskett without being derivative of any one, the quality of these songs heavily belies the young artist's age.
Since Adolescent Nature's release, Menzie has been in even higher demand, earning one of two spots in the inaugural East Meets West collaboration between the ECMAs and BreakOutWest as well as slots at prestigious events like the Edmonton Folk Festival, Canadian Music Week, Folk Alliance International, and others.
But even as excitement behind his breakthrough continues to mount, Menzie already has his sights set on what's next, and if he continues on his current trajectory of each new song, each new release eclipsing its predecessor, he'll soon be impossible to ignore.
Everybody has an opinion – especially when it comes to music – but few are as critical as Dylan Menzie, and that's worked out for him pretty well so far.
Dylan Menzie Website
Dylan Menzie Facebook
Dylan Menzie Twitter
Dylan Menzie Instagram
---
JOHN MUIRHEAD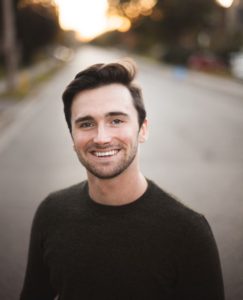 With stories and songs that kindle late-night Canadian campfires, John Muirhead's heartfelt indie-folk sound will move you in more ways than one. From fingerpicked folk confessionals to upbeat roots-rock jams, John's eclectic song collection reflects the highs and lows of love, ambition, and being a young travelling musician. While he is based in London, ON, John is a a troubadour by nature and has played in living rooms, theatres, moving trains, and folk festival stages across Canada.
With influences including Joel Plaskett, Frank Turner, The Weakerthans, and Julien Baker, John's primary goal is to change the lives of listeners the way music has changed his. In the two years since the release of his debut EP Yesterday's Smile, John has been nominated for a Canadian Folk Music Award, given an honourable mention in the Canadian Songwriting Competition, graced the stages of legendary festivals including The Winnipeg Folk Festival and Home County Music and Arts Festival, and released a follow-up EP, Foundational.
On November 9th 2018, John released a brand new single titled I Can Sleep Anywhere, an appreciate, eyes-wide-open ode to roughing it on the road as an indie musician. The song was met by positive reviews by critics and featured on a variety of CBC programs, as well as SiriusXM and community radio across Canada. In February 2019 John will embark on the "Song Circle" Tour with fellow London based act Ben Heffernan with the goal of collaborating with local artists from across the country in songwriter's circles as well as showcasing at Folk Alliance International in Montreal. This will be followed by tours of the West coast and East coast of Canada
John Muirhead Website
John Muirhead Facebook
John Muirhead Twitter
John Muirhead Instagram