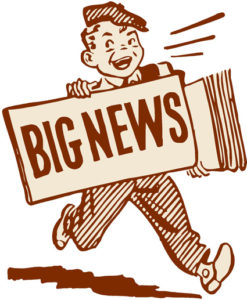 We have been wanting to have a string quartet in our Hall for a while now (especially after hearing the beautiful sound of violin and cello with James Hill and Anne Janelle).  We threw around the idea of having "Classical Sundays" as we thought the acoustics would complement the sound completely.  But we've been too busy during the year with our regular concert series and balancing life.  Now that our concert series is finished, we finally found the time to organize this.
So Desboro Music Hall is very excited to offer a Winter Chamber Music Concert: Interro Quartet featuring Adam Despinic and Steve Koh on violin, Maxime Despax on viola, and Sebastian Ostertag on cello.
Interro Quartet will present an afternoon of music to bring warmth into the holiday season.  Performing beloved works by Dvorak, Mendelssohn, Shostakovich, as well as excerpts from Tchaikovsky's beloved "Nutcracker Ballet" arranged for string quartet.
Interro Quartet combines passionate performances with a curiosity to explore new sounds and venues in chamber music. The group's repertoire includes works of classical music giants, as well as new compositions by emerging and established Canadian composers. Featuring award-winning graduates of University of Toronto, the Interro Quartet includes violinists Adam Despinic and Steve Koh, violist Maxime Despax, and cellist Sebastian Ostertag.
The mission of the Interro Quartet is not only to make quartet music accessible to those who seek it but also to broaden the spectrum of audiences through diverse programming. To complement this mission, members of the Interro Quartet are also avid educators and clinicians, dedicated to supporting education programs that encourage new ways for artists and listeners to share, experience, and incorporate chamber music into their daily lives.
Please come out and support (hopefully the first of many) Sunday Afternoon Concerts.
Sunday December 3, 2017 at 2:00pm.
Tickets available:
Advance: $20 (including HST) *
Regular/At Door: $25 (including HST)
*Advance tickets available only until Sat Dec 2, midnight.  Advance tickets cannot be held at the door, only Regular tickets can be held at the door
Get your tickets:
Phone: (519) 377-2358
Box Office: Sat Nov 25: 10am – 12pm, Sun Dec 3: 1:30 – 2:00pm